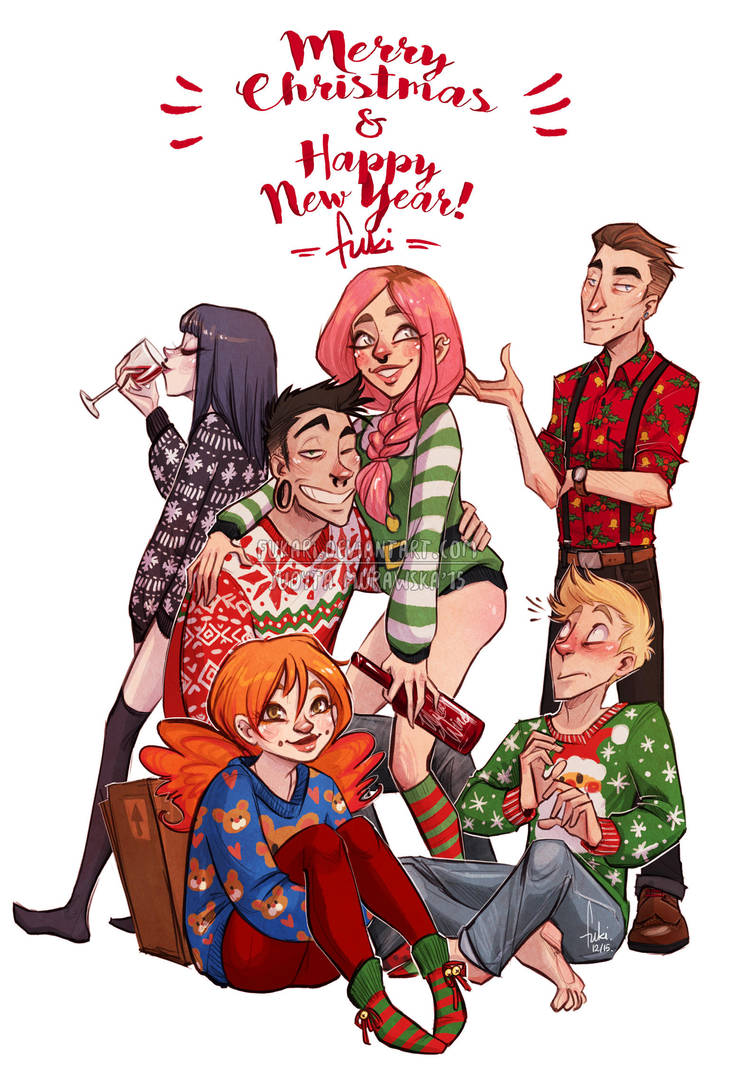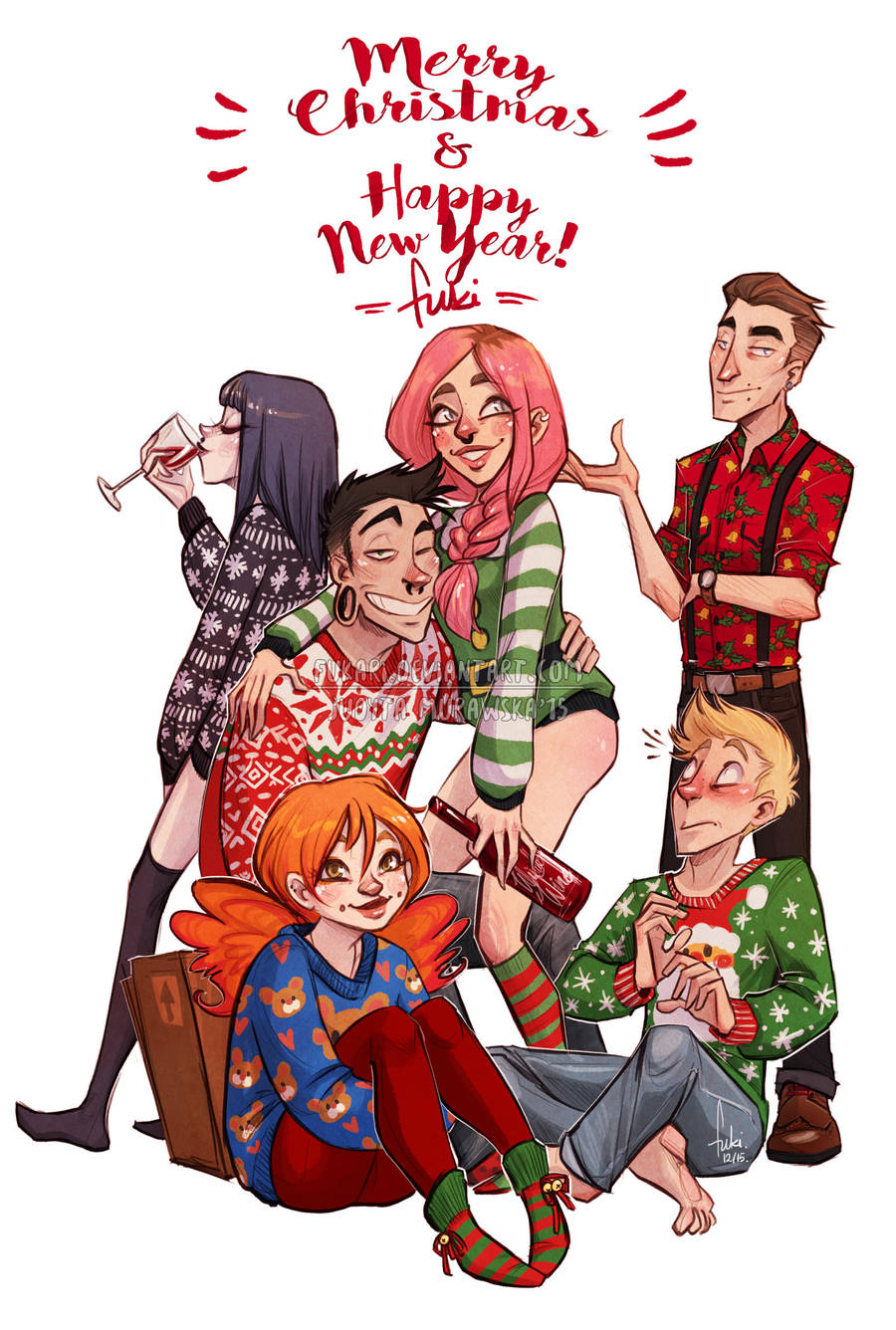 Watch
finished piece!
_ _ _
shame on me that I didn't found time for this BEFORE holidays but you know... Christmas rush... working, cleaning flat, buying gifts... I'm happy that it's over and all what left is delicious food from Christmas Eve dinner <3
- - - new year wishes and few words about my past year - - -
hope you all had and still have a good time. I wish the comming New Year will brings you all new hopes, dreams and happy moments. That you'll be wiser and stronger thanks to past year's experiences. That you'll find a peace and hapinness in this world full of mess. And for all of you who create things I wish you lot of inspirations, developing your style, be satisfied from your progress, and of course no artblocks and art-thieves, hah! and lot of people around you who will support and inspire you no matter what

just like you guys do it for me
Also I really want to thank you for being with me for the past year. I know I neglected a bit my OCs and didn't serve you too many histories about them. I am really sorry for that. I was busy with work, but also some things about my career changed - I quit job in tv company where I was working as a broadcast designer, and decided to develop myself as an tattoo artist. I was able to do this thanks to your great support at patreon, I am really really gratefull to my every patron
right now I'm working both as a tattoo artist and illustrator/concept artist. I live from drawing things and that's what I always wanted to do. Thank you for making this dream come true
Last year I published my very first artbook and clothing prints, those were very important goals for me as an artist

Next year I want to publish another 2 artbooks and who knows, maybe new tshirts? I know for sure that since January I'll open my commissions and I'll try to make them regulary

also I've prepared some new adoptable characters. No more being a lazy-ass! I'm taking my fuki-shit together this year! ha!
Past year also bringed a great change in my love-life - I've met a great boy who loves me, supports me and brings peace in my messy life. I'm a big escapist and coward, I often auto-sabotage my relationships or when things were fine I ran away because I was scared that one day things will get worse and I'll get hurt. Those fears still live in corners of my heart but this time I'm working on myself, I don't want bad thoughts prevail over me. When I'm with Gabe I feel like I'm filled with tiny fluffy kittens, really. It's one of the best things that happend to me last year and I hope it's a start of something really beautiful
I wish all of you to have someone who loves you and helps you to become a better person
let's all be thankful for all good moments which make us happy and for bad moments which made us stronger.
Happy New Year guyz!
yours Fuki