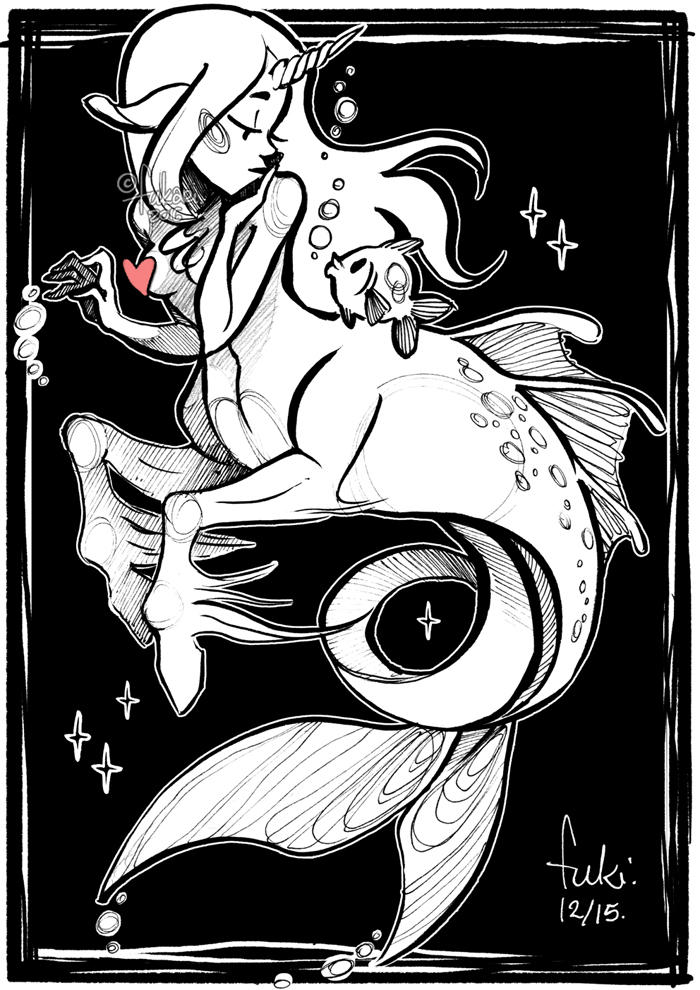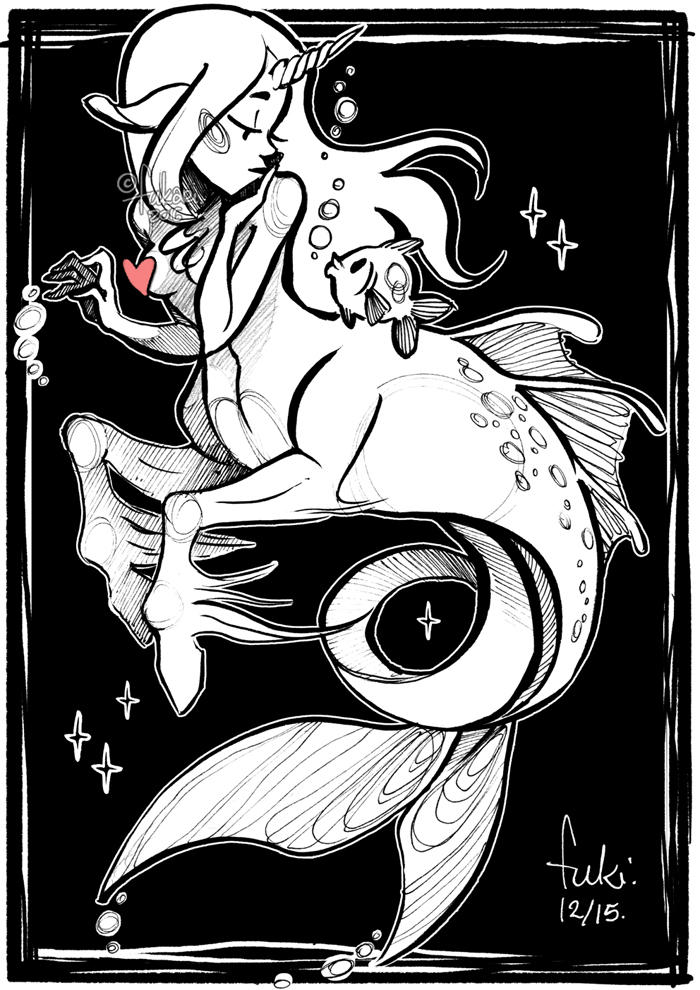 Watch
half mermaid half unicorn... mercorn? merunimaid? XD idk, maybe you have a better idea for the name ;D
now it's available on a tote bags at theahoy store!

MERMAID TOTE BAG
limited edition: only 25 bags
(I need to say that these are really good, firm bags! not a rag quality like most of cheap tote bags that start to torn after 3 months of using. I already have 2 of them and I highly reccomend it!
)
_ _ _
fineliners, pentel brush pen