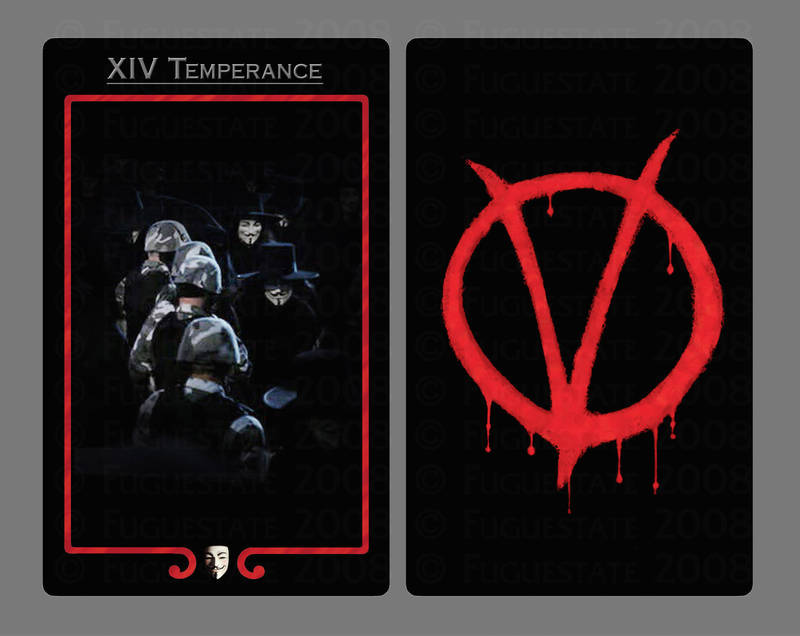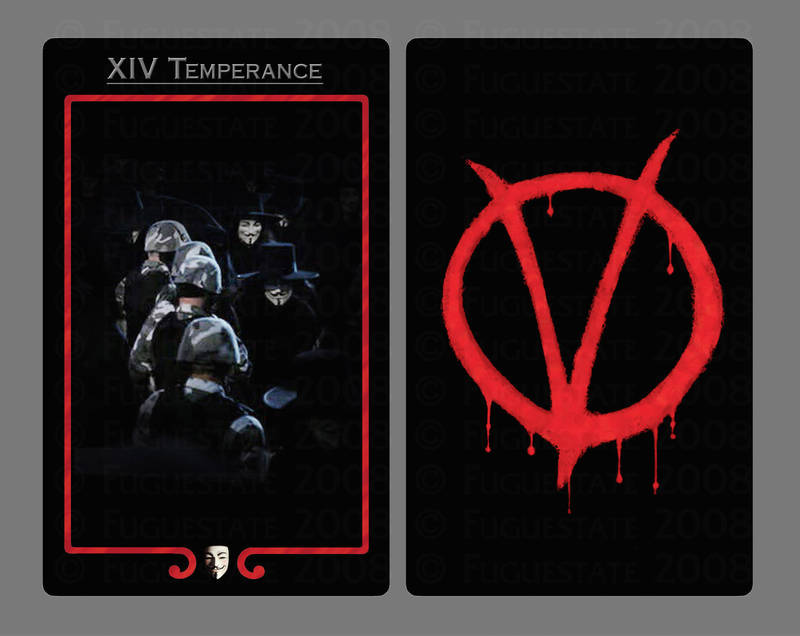 - Part of the
V for Vendetta
Tarot project -
----------------------------------------------------------------------------

Temperance suggests finding a common ground or a solution that benefits both sides of the equation. Temperance challenges us to test all that is around us so we can come to a balanced state of awareness. It represents changing one thing into another, or a catalyst for change. It can also include the ability to turn negative elements into positive ones. This is a card for manifesting an idea or desire into the material world.

Reversed: In a reversed position Temperance represents over-indulgence in one particular way of life or the refusal to find a happy medium. It signifies one who is stubborn, argumentative, or refuses to come to an understanding with others. Temperance reversed also depicts one who has impulsive, and erratic behavior.

----------------------------------------------------------------------------


[Disclaimers: This project is intended as an homage to "V for Vendetta". No disrespect of it or the Tarot is intended. (I'm not saying I got them all "right", but I gave it my best shot!

) I claim no ownership of V for Vendetta or the characters thereof.]

Tarot References:

Lotus Tarot
Aeclectic Tarot
Wyrdology
Intuitive Tarot
Lost & Found