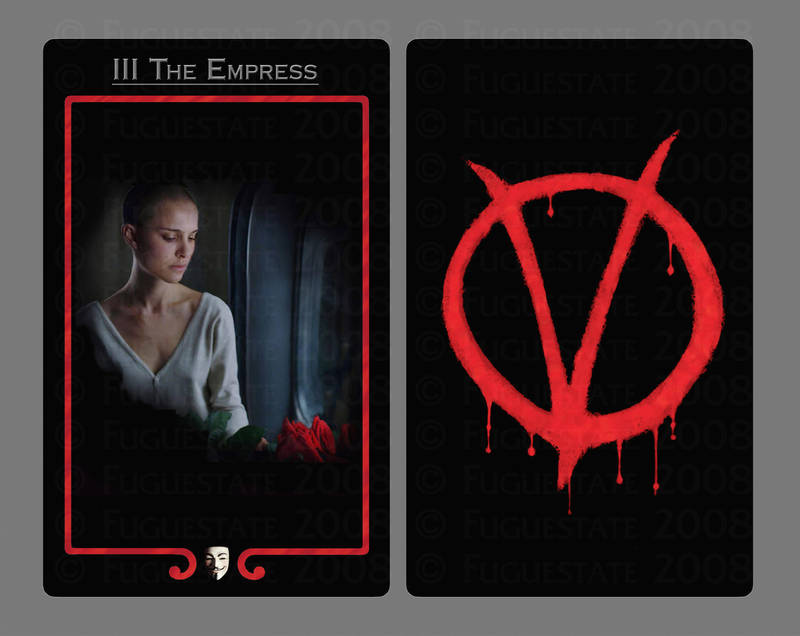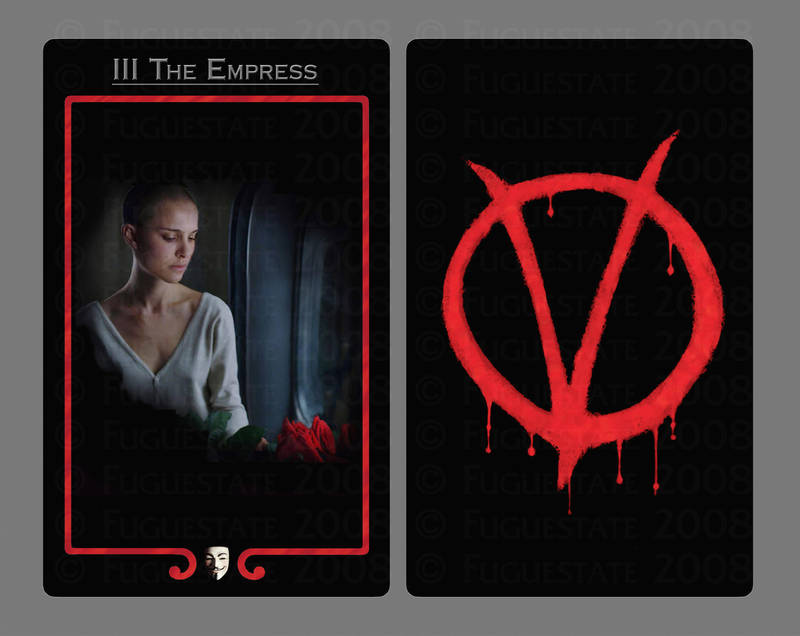 - Part of the
V for Vendetta
Tarot project -
----------------------------------------------------------------------------

The Empress is the mother figure who loves, nurtures and protects. If well aspected in a Tarot spread, the Empress can symbolise security, protection and unconditional love. The Empress does not demand action but suggests the correct path with subtle nudges and hints from her gentle nature. She creates with genuine love and care and wants the best for those under her wings. She is the great empathizer and will bring great comfort to even the deepest of wounds. The Empress' presence in a reading is often a message to turn down our intellect and listen to intuition.

Reversed: In a reversed position the Empress represents strong analytical thinking rather then the use of a guiding nature, a lack of emotional feeling for others or a lack of connection to the natural mother within. Reversed the Empress represents the use of force to control or manipulate a situation.

----------------------------------------------------------------------------


[Disclaimers: This project is intended as an homage to "V for Vendetta". No disrespect of it or the Tarot is intended. (I'm not saying I got them all "right", but I gave it my best shot!

) I claim no ownership of V for Vendetta or the characters thereof.]

Tarot References:

Lotus Tarot
Aeclectic Tarot
Wyrdology
Intuitive Tarot
Lost & Found