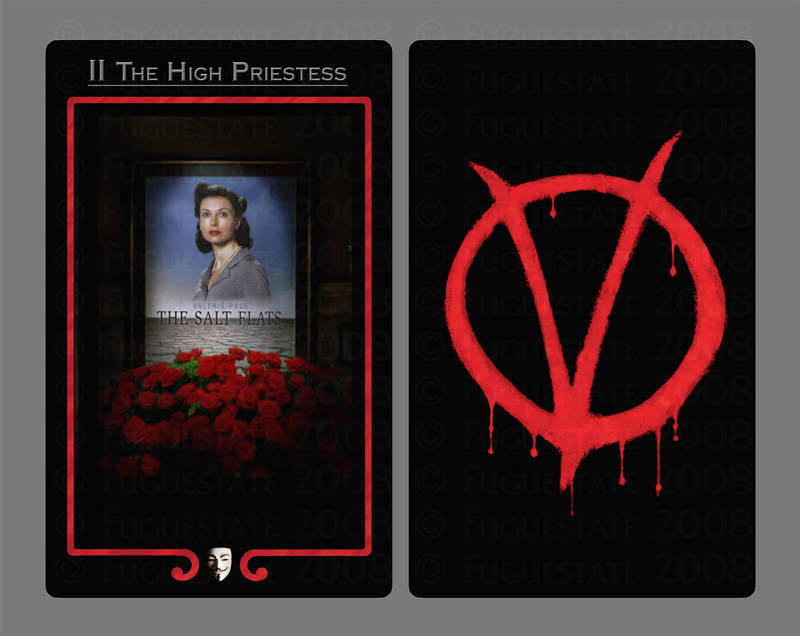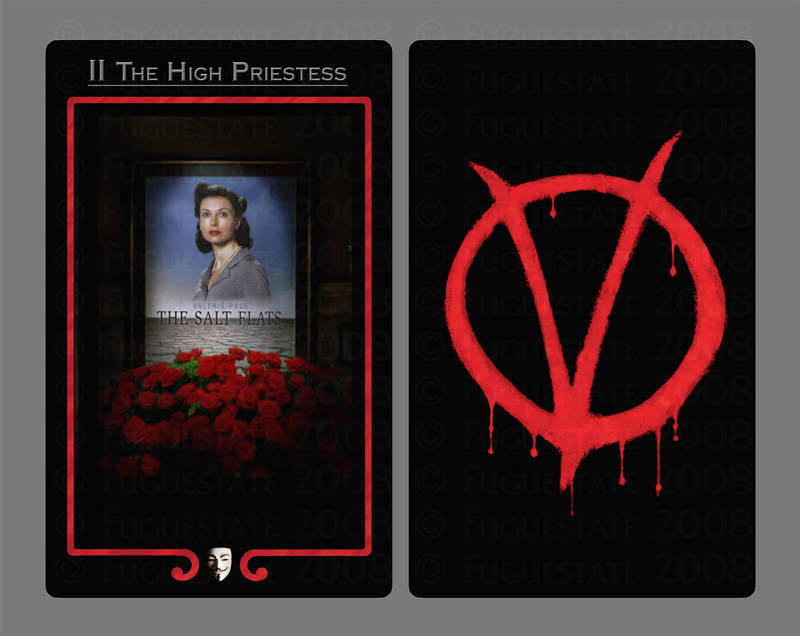 - Part of the
V for Vendetta
Tarot project -
----------------------------------------------------------------------------

The High Priestess is the guardian of secrets. Symbolizing our intuitiveness and the realms of our unconscious, the High Priestess is our guide to our inner self and potential. The High Priestess brings courage and strength from within and she encourages one to grow from within rather then depend on what others insist is for your highest good.

Reversed: In a reversed position the High Priestess represents over-reliance on others thoughts and opinions. It signifies the inability to act instinctually or come to a conclusion on your own. Reversed the High Priestess depicts a person with self-doubt and one who refuses to act according to their own better judgment.

----------------------------------------------------------------------------


[Disclaimers: This project is intended as an homage to "V for Vendetta". No disrespect of it or the Tarot is intended. (I'm not saying I got them all "right", but I gave it my best shot!

) I claim no ownership of V for Vendetta or the characters thereof.]

Tarot References:

Lotus Tarot
Aeclectic Tarot
Wyrdology
Intuitive Tarot
Lost & Found