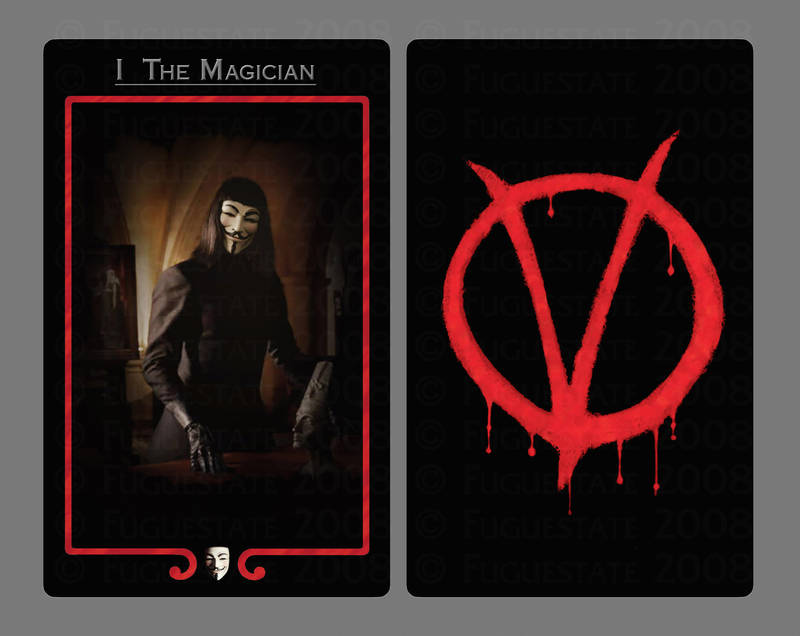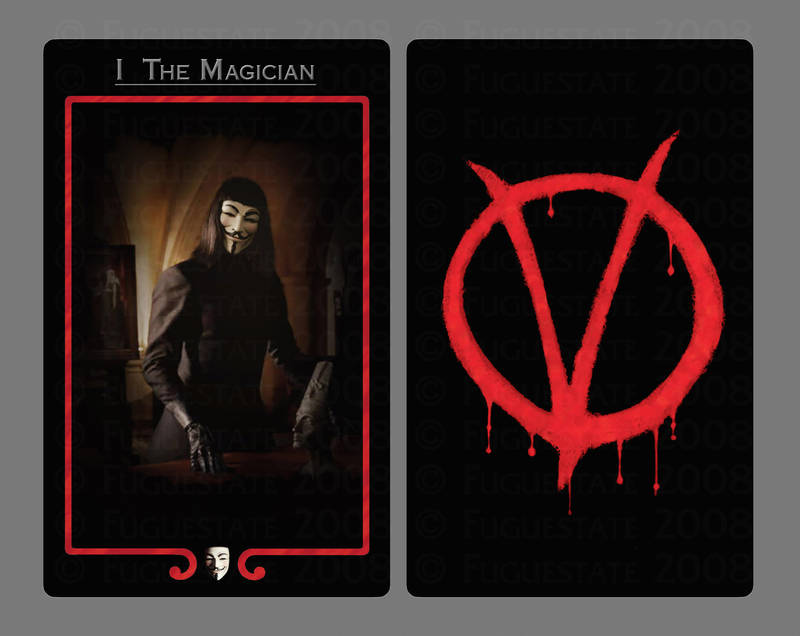 - Part of the
V for Vendetta
Tarot project -
----------------------------------------------------------------------------

The Magician is the male power of creation, creation by willpower and desire. He is in control. He knows how things work, he can analyse them in detail. This is a forceful, dynamic Tarot card, yet one that operates through the power of Will rather than brute force. If knowledge is power then the Magician represents the application of knowledge. The Magician creates his desired reality.

Reversed: In its reversed position the Magician can represent the destructive use of wisdom for personal gain. It can signify the attainment of goals through manipulative or controlling means or it can depict the lack of awareness of one's true inner potential. General qualities associated to the Magician reversed are fear, shyness, or the inability to act.

----------------------------------------------------------------------------


[Disclaimers: This project is intended as an homage to "V for Vendetta". No disrespect of it or the Tarot is intended. (I'm not saying I got them all "right", but I gave it my best shot!

) I claim no ownership of V for Vendetta or the characters thereof.]

Tarot References:

Lotus Tarot
Aeclectic Tarot
Wyrdology
Intuitive Tarot
Lost & Found