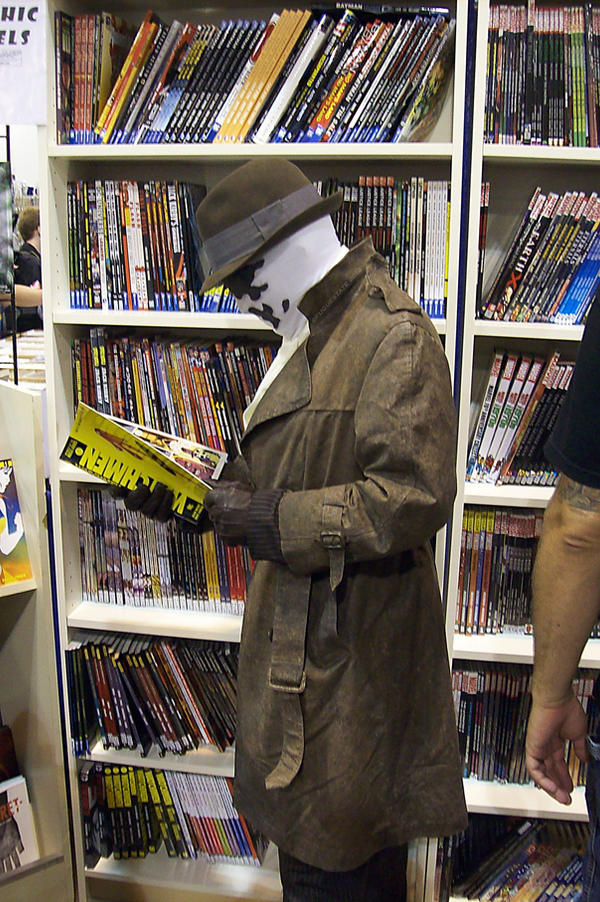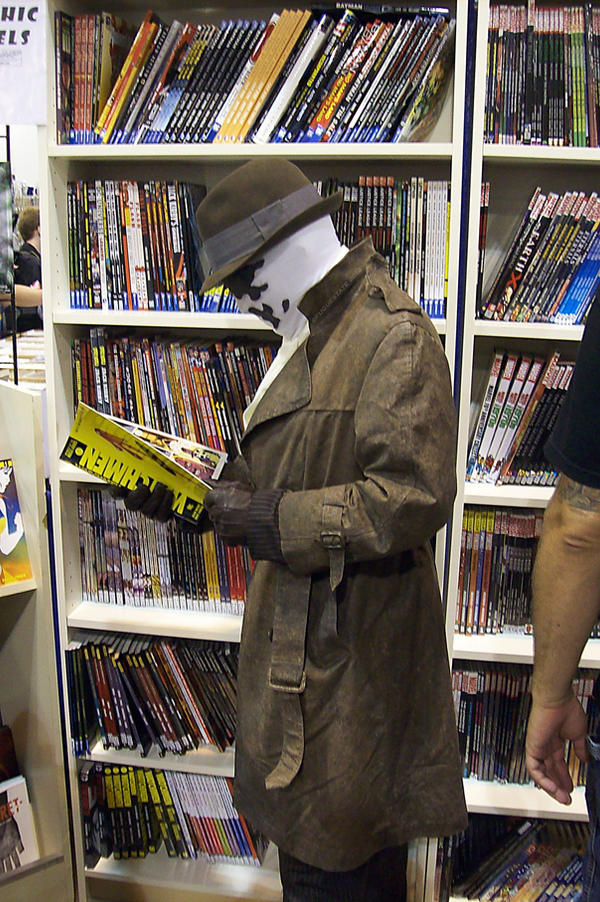 I couldn't resist. So I didn't. xD And actually, it's even more meta when you realize that the only visible panel in the book is the one with Rorschach's face (which was a happy accident - seriously, I can't manage that much planning on the spot like that!)

you know... the universe should have imploded once he started reading that book. Just saying, haha x'D
Reply

Nicely done! What material is the overcoat made of? Can't exactly tell in the picture.
Reply

Thanks! It's a canvas coat that I scumbled with acrylic paint (2 browns & black) and then sponged on Fabric Mod Podge.
Reply

Reply

Reply

Did anyone say anything? This is funny and awesome!
Reply

There was one woman who saw us setting up the pose and laughed once she got the joke. Also there was a guy who got his own pic of me like that. I wonder if he ever posted it... xD
Reply