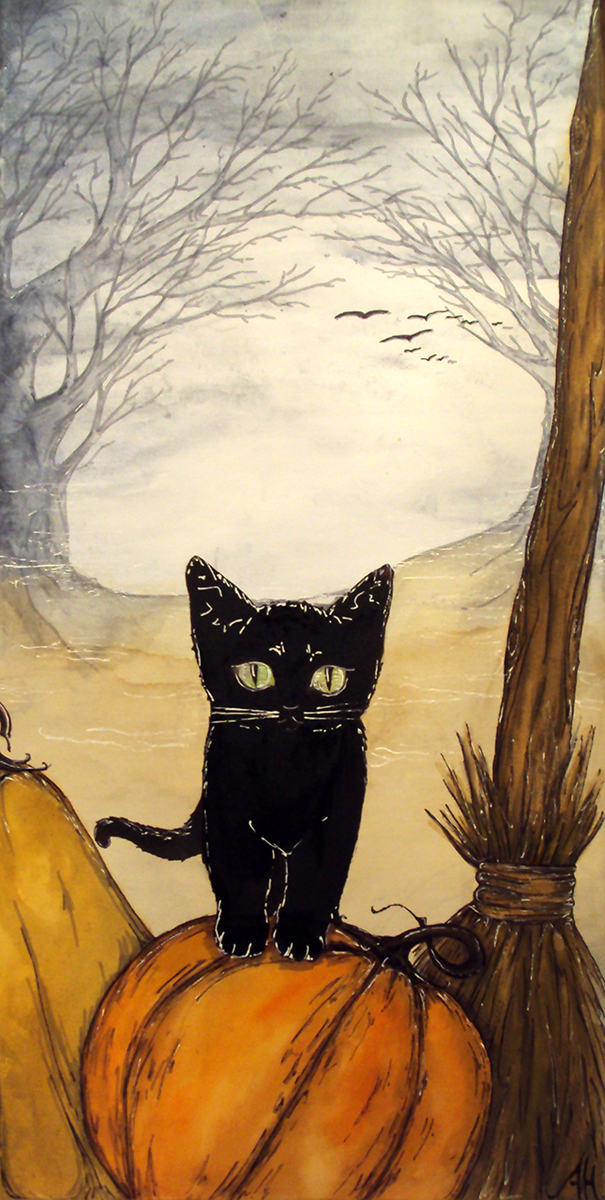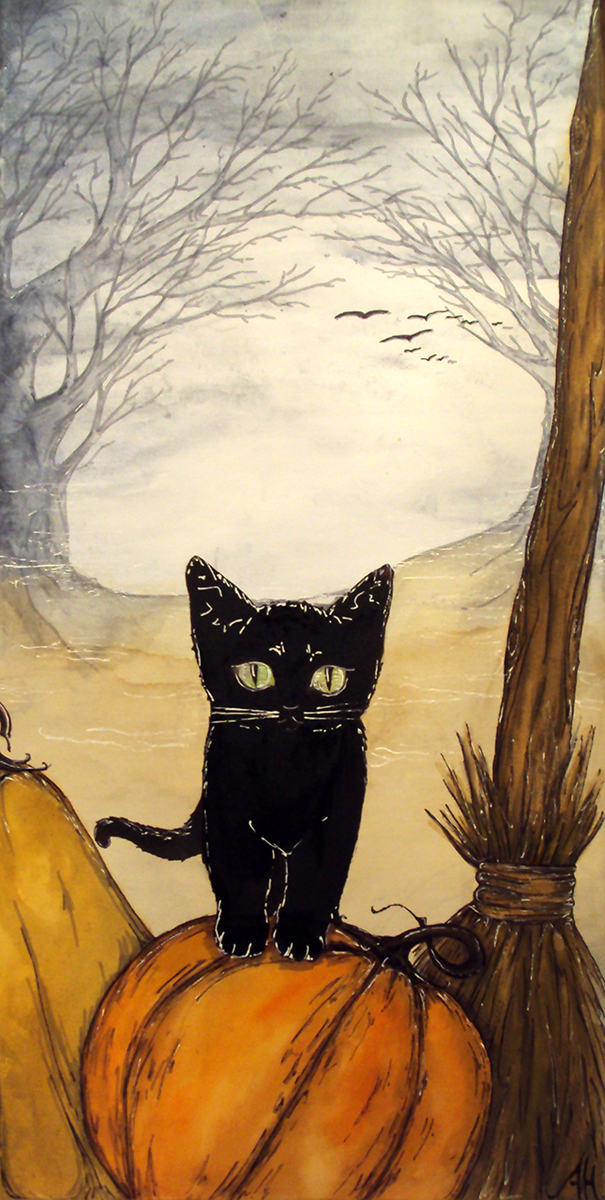 Watch
This is one of my Halloween-Projects which wasn't finished in time.
Experimenting with markers black permanent marker, White pigmented ink marker and Grey copic-matker) on older acrylic painting of mine.
Some more to come.

tell me, what you think about it
Reply

Wow this is really great! I love it!
Reply

aweh so sues

deine zeichnungen sind echt klasse!

Reply

Reply

I like this, so autumnal! That background is beautiful and really makes the subject pop.
Plus of course I love a black cat. <3
Reply

thanks so much for the Feedback

so glad you like it
i tried to paint the Background in coffee and mixed it with some Grey, but than the contrast of the trees didn't come out, so i used a copic-marker to define the branches.
Reply

Well, it sounds like an interesting experiment though. I've always thought coffee sounds really difficult to paint with, honestly.
Reply

I think it is, so i just used it for the Background. But i think it could make an interesting structure, when you use the coffeepowder aswell. It gives a great vintage-look

Reply