<dt>no-show</dt>
<dt>no-show</dt>
<dt>no-show</dt>
<dt>no-show</dt>
<dt>no-show</dt>
<dt>no-show</dt>
<dt>no-show</dt>
<dt>no-show</dt>
<dt>no-show</dt>
<dt>no-show</dt>
First and foremost I would like to wish a very Happy Holiday Season to all my DA friends!

I know I haven't logged in here for a long while, but I'm hoping to be back really shortly so that I can catch up on all I've fallen behind with!
I also wanted to bring to your attention something. Recently I faved the featured deviation under the title Little One and the artist brought to my attention that by that fave I had donated $1 to the charity the child represents. There is still time for you to help out, in fact you've got until January 1 to spread the word and fave it yourself

. If you'd like to help out, please, you as well fave this deviations and spread the word ASAP. Not only is it a great piece of art, but also for an outstanding cause.
Here is the wonderful drawing by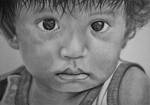 Happy Holidays from me once again, and I hope that just like
Paul-Shanghai
we can all find a way to help out a good cause this holiday season! :

Warm wishes all! Cya!