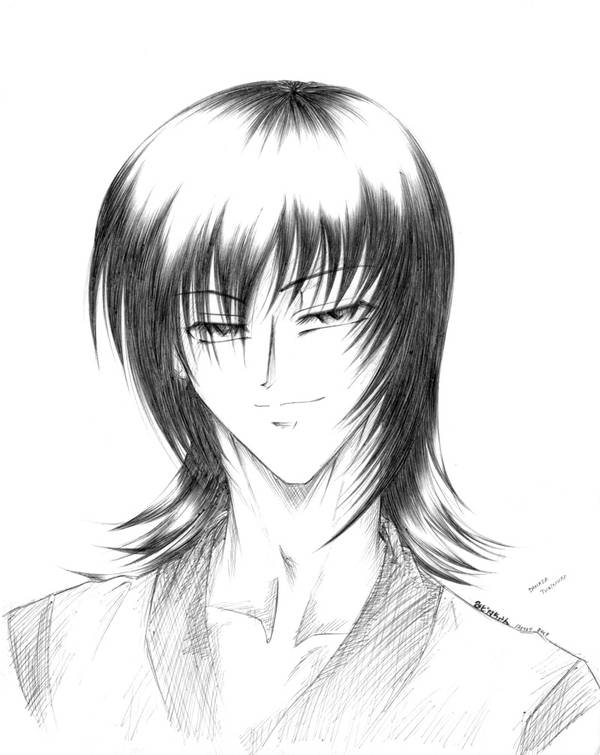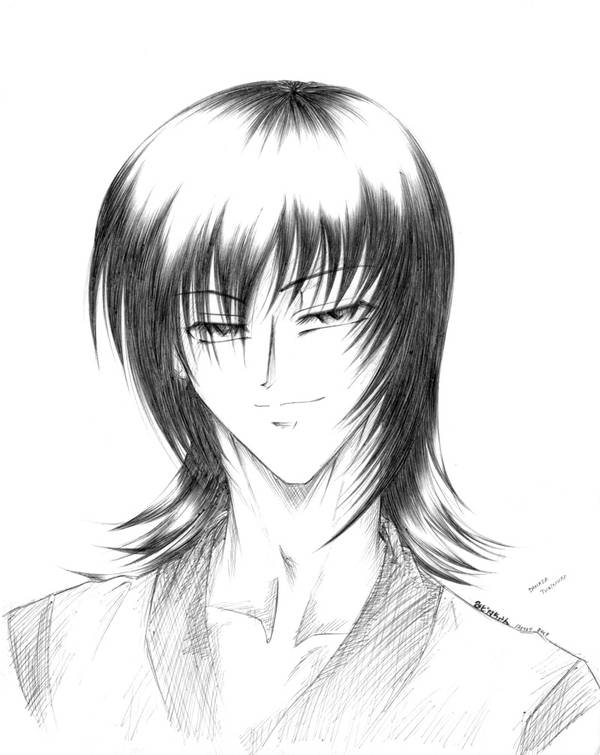 Watch
Sanada Yukimura from Samurai Deeper Kyo, that ever-charismatic sleepy-eyed samurai that would take a jug of sake over a girl anytime [does that mean anything to you? :3]. gotta love that *ehm* lovely smile. :3

done in black ballpen one dark night [there was a blackout so i had to do it in candlelight. how romantic.]

enjoy.

wow. did you draw it looking at anything? and how could you draw it without making mistakes? lol, crazed fan. well not crazed but fan.
Reply

ugh, no, i don't make a hobby of using references. haha. but if i draw fanart, they'd be of characters who make a really strong impression. xD i'm not sure if i'm a crazed fan, but i'm crazy, that's sure.

Reply

he looks so seductive &_& *pokes the love* :333

quotes and bounces back the question at me wub: [does that mean anything to you? :3] *hihihi*
Reply

LMAO YAY *ish successful and ish poked* :3333
does it mean anything... *hihihi*

Reply

Reply