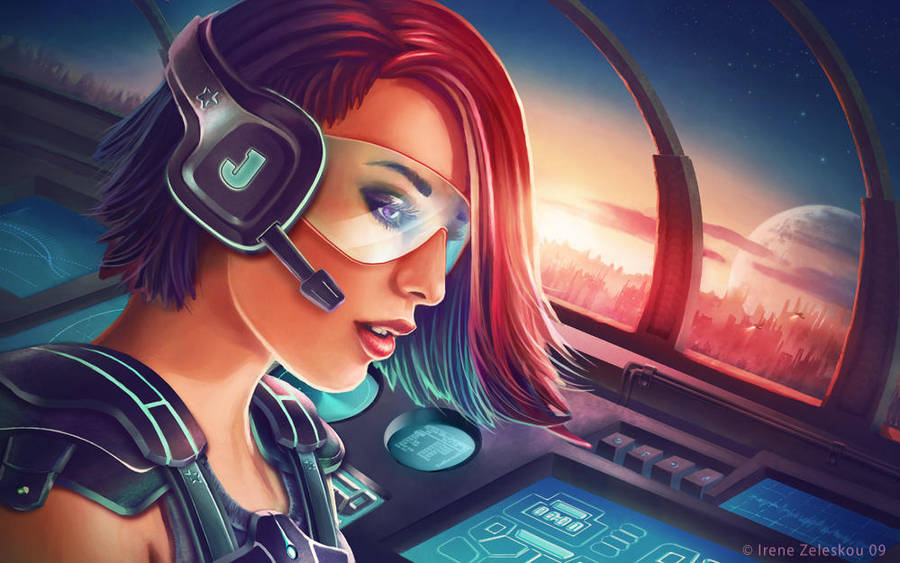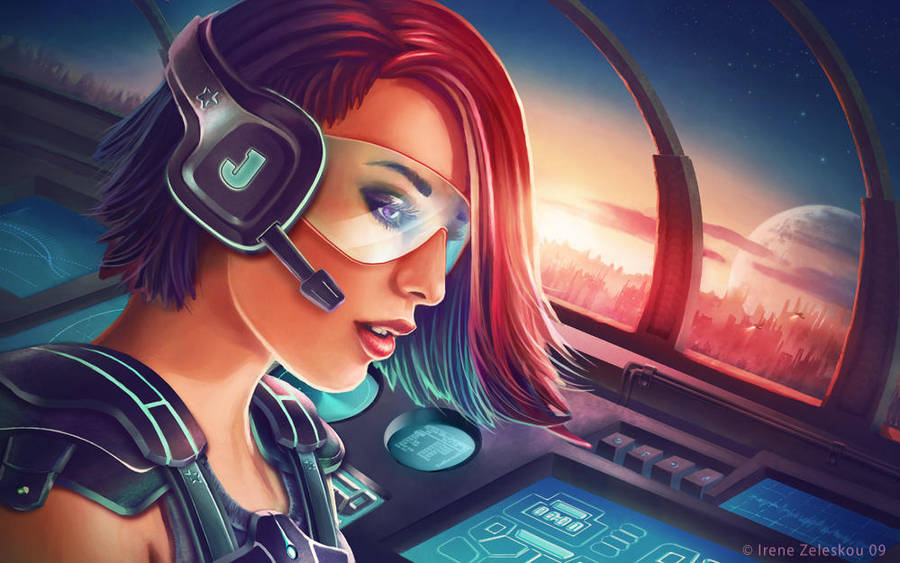 Watch
ADD ME ON FACEBOOK
UPDATED WITH MORE HAIR LIKE MANY OF YOU ASKED!

also thanks to the guys who bought this print!

you made my day!!

this painting is featured in my fantasy calendar:
Wow this piece of mine won the first prize at ~
MaskedFrog
's contest!! J is for Judy

[link]

Photoshop cs3, wacom graphire 4, took approx 5 days

more of my paintings:
You can use for wallpaper if you like!

:addtodesktop:
some of you might know i have a perversion with headphones..

Edit: fixed the reflection on her glasses, some perspective stuff on the console and also added some spaceships and planet on the background, now its clear she is on a spaceship, flying on a mission

based off of:
[link]
Thanks to ~
Trickerman
and ~
KOMiotis
for their helpful advice
Great use of style. You get a whole feeling of how this world would look and feel like from a quick glance. There are a couple of places where the shading is a lil iffy. like the neck and parts of the face. The outfit looks very sleek and nice. Work very well. The hair at some pieces looks a little off from the rest of it all but still looks fine. I love the lips and colors used in this pic well done. I feel that the shading on the controls feel a wee bit off or odd or something. Not too distracting though. The background of that city is perfect the way it is.
Overall great work!

I know I am very harsh at critiques and may come off as irritating but I only say it how I'd like to be told. Truthfully.
So PLEASE do me a favor and critique me harshly as well.
The Artist thought this was FAIR
26 out of 28 deviants thought this was fair.