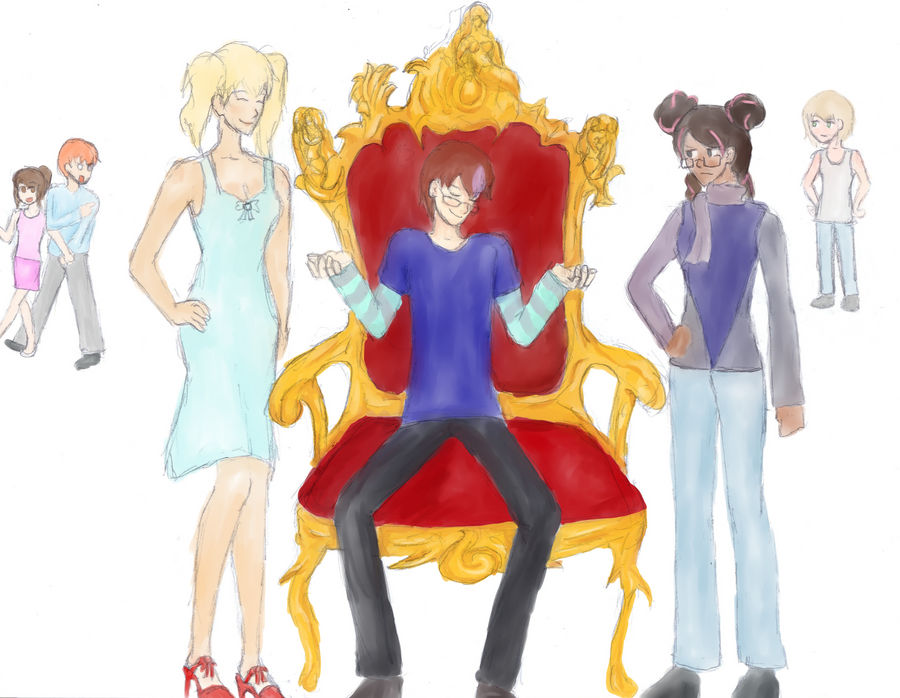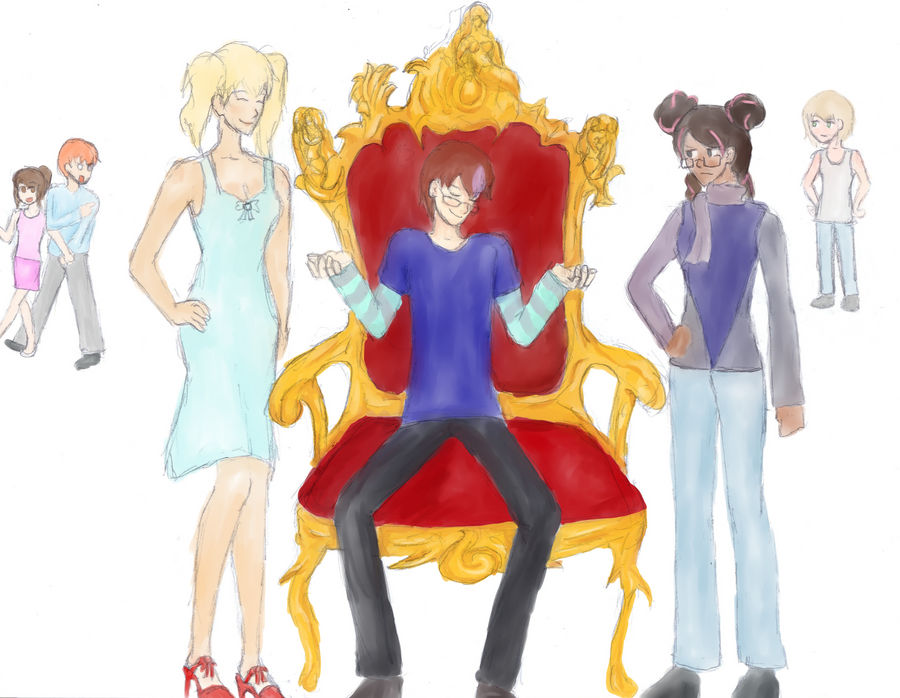 Watch
[link]

CINNA IS A HARDCORE PLAYER.
The throne Cinna is sitting on is an actual throne, except I replaced these faces that were on it with mermaids, because CINNA LOVES TEH WIMINZ.
Candy's shoes were a google search for "heels" and then me picking the first pair that I knew I would die in by falling off of a balcony if I ever wore.
In the background is Cinna's father wondering what the heck is happening with his son, and his mother trying to distract him. Along with Sela thinking this is not at all what she'd intended.
This was a sketch I colored in Sai.
also HAPPY BIRTHDAY *
Jazeki

I need to make a giftart gallery. Like, now.
Reply

Reply

Reply

Reply