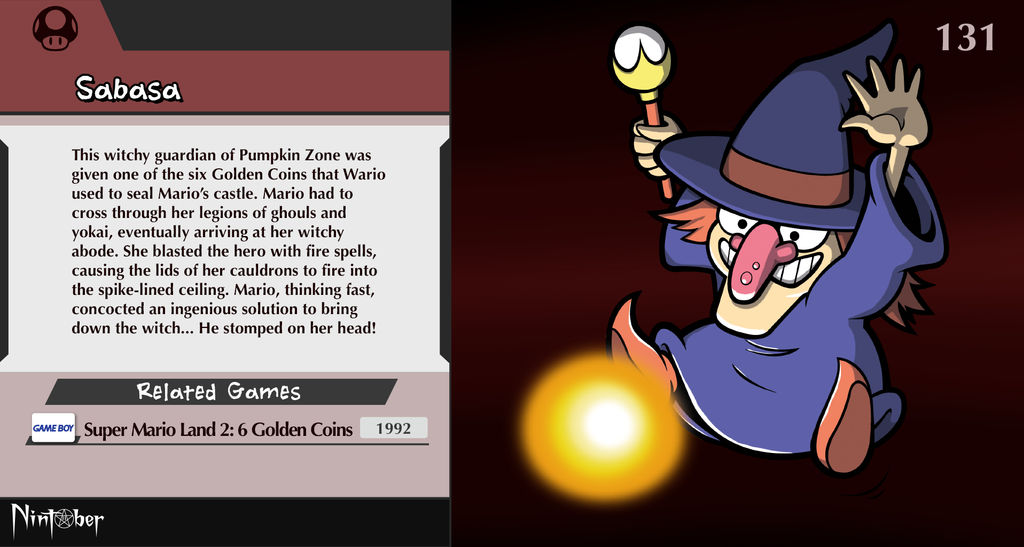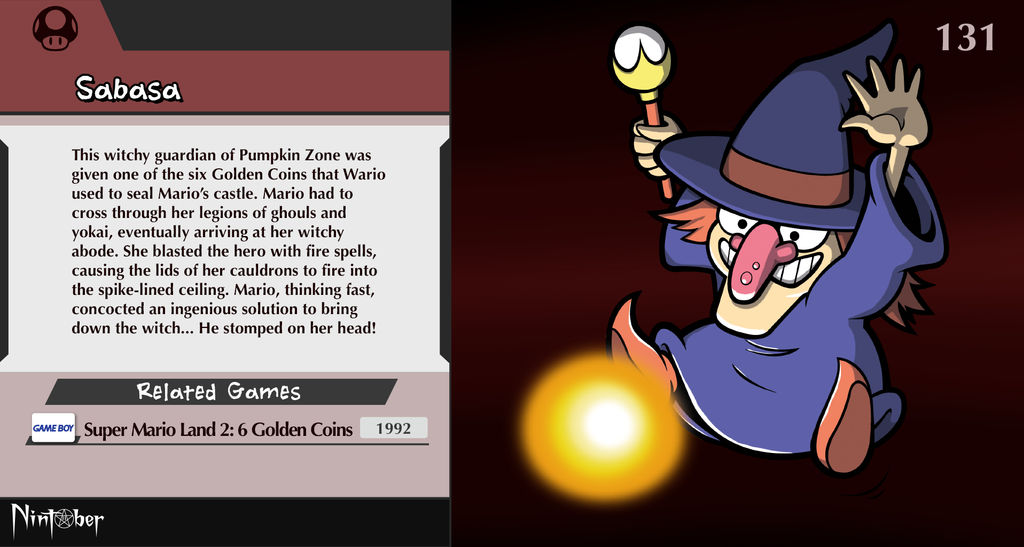 Watch
Today's entry is the witch boss from Super Mario Land 2! She doesn't have an official English name, but Sabasa is her Japanese name (I'm pretty sure this should be Sabatha - like Agatha - but hey…)

Super Mario Land 2 has so many monsters in the Pumpkin Zone, and I don't think any of them have made it into Nintober so far. So I'm pleased to finally bring the game into the fold.

Before Cackletta, before Kammy Koopa, she was the first witchy foe for Mario.
Reply

I have heard of the Mario Land 2. Never managed to play it, but is cool to see some art of its forgotten enemies... other than Wario, of course.

Reply

I find the idea of someone who hasn't played Mario Land 2 bizarre! Get on that and play it. It doesn't take all that long, but it's such a neat little game

Reply