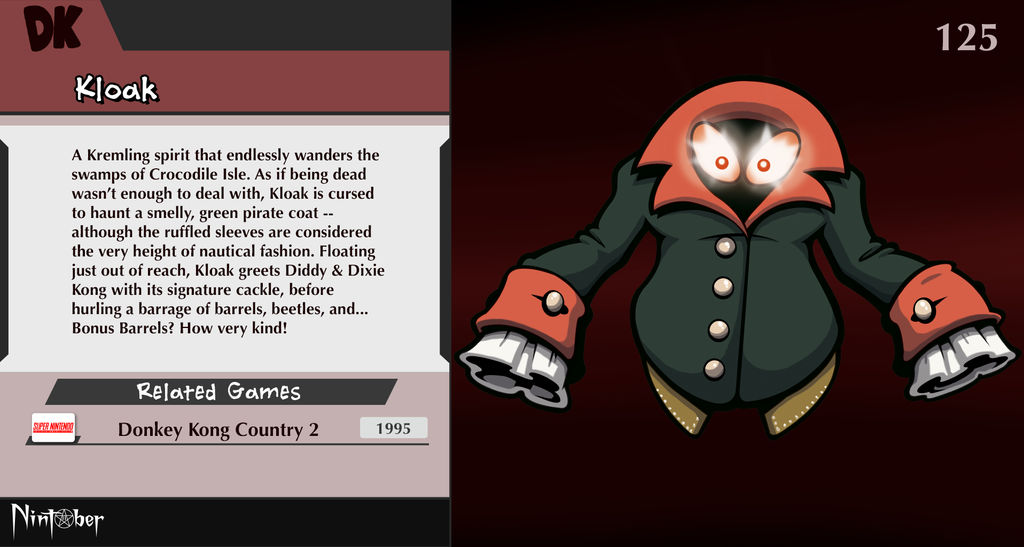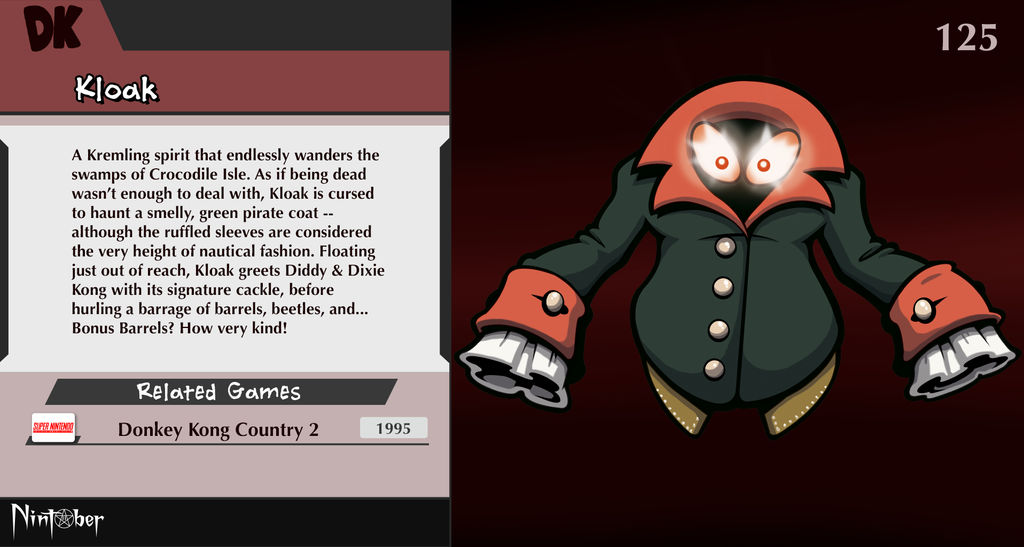 Watch
Day 3 of Nintober, and we're going back to the Super Nintendo! The very first entry for Nintober 2011 (which was the first time Nintober appeared in its current form), I drew Kloak's skeletal counterpart, Kackle. It's been a long time coming, but I didn't forget you, Kloak!

WA-HA-HA!

Reply

One of my favourite games. Great to see this spooky spirit again!
Reply

Reply

I wonder what's gonna be next tomorrow, hope it's something from Pokemon

But regardless, it's nice to see something from one of my favorite SNES titles to play.
Reply

Alas, not! But there's still a lot of days left! You'll get some Pokémon!
Reply

He also added a demision to Forest Interlude
Reply