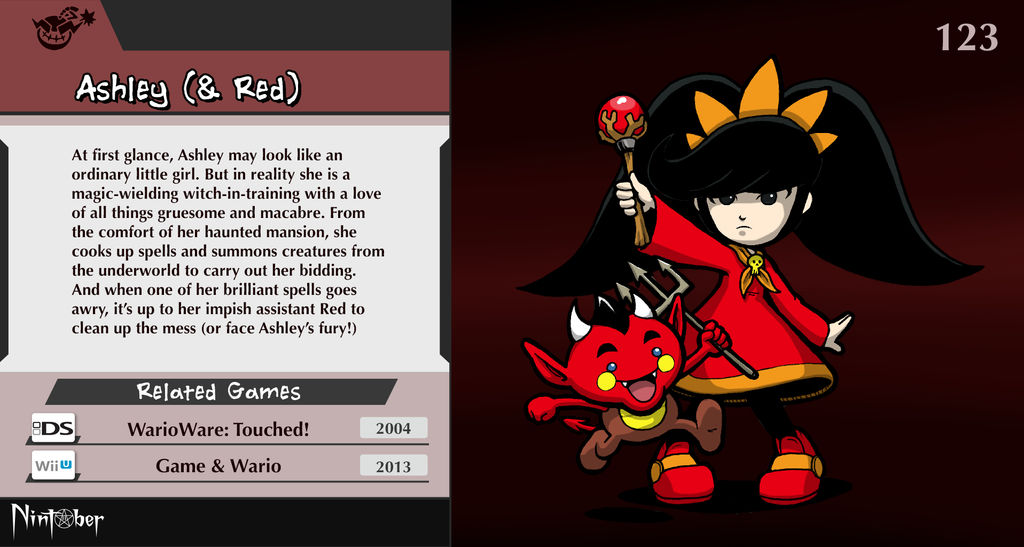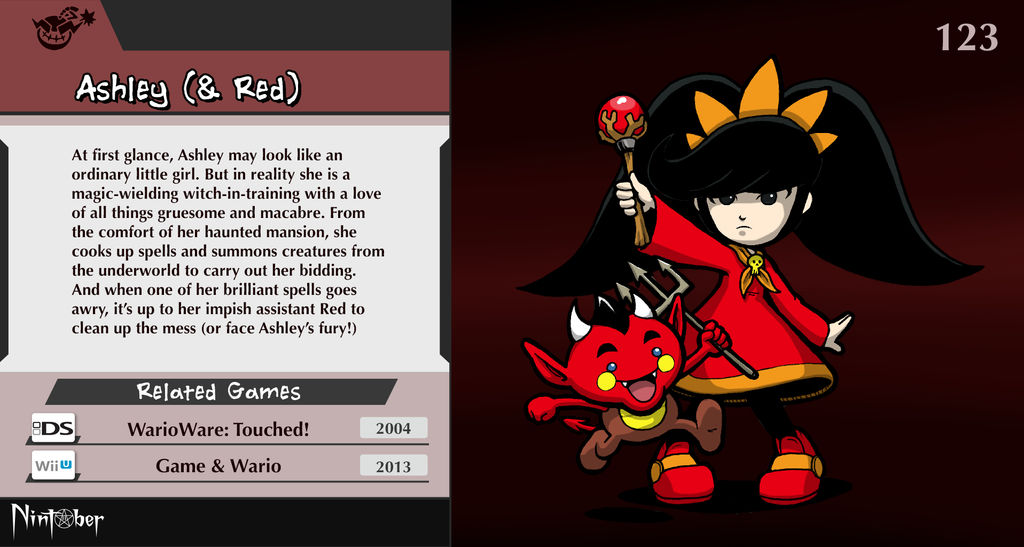 Watch
How on Earth is it October again already?! That means it's time for some more Nintendo monsters, critters and villains to be added to the ever-growing Nintober family. And today we start with an adorable monster. You might be the ingredient she seeks!

I can't promise I'll manage to do one of these every day, but I'm going to see how far I get. Keep those fingers crossed!

She's my favorite warioware character
Reply

This one should neet you many views.
Reply

She's the most popular one on deviantArt so far. Orne has been more popular elsewhere (and I have no idea why!)
Reply

Different "markets"? my Aztec stuff does wonders in facebook, but it barely gets comments here.
Reply

Great to see some scary on both sides of the front
Reply

It's nice to see these back. I'm just hoping to see some new faces in the roster.
Reply

What do you mean by new faces? Characters from recent games?
Reply

OH boy!! October is here!
Reply

It's nice to see your Nintober pic series again

Reply

Why thank you! I can't believe it's been a year! And I can't believe I haven't posted anything new in all that time!
Reply