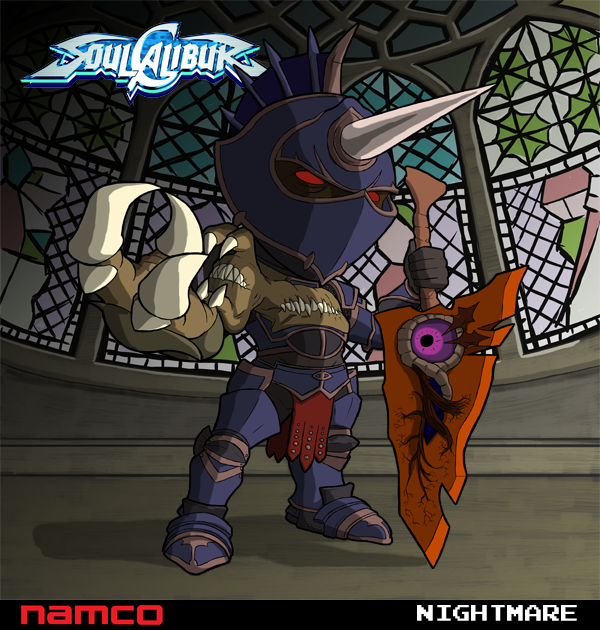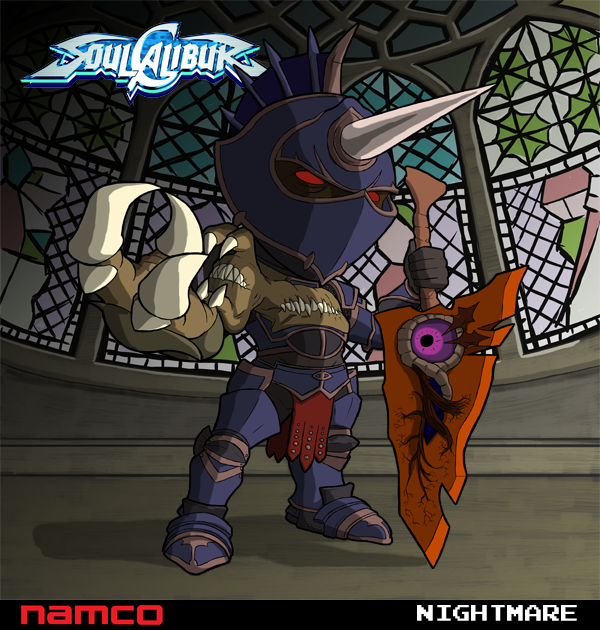 Watch
Nightmare, primary antagonist in the Soul Calibur series of fighting games. Which I've never played, so that's all I have to say about that.

However, I am pleased with how this one turned out.

Reply

Holy crap! You better be proud of this pal, because this is awesome.
Reply

Wow, I really like how you went far with this character's details, also the background is so boss. Must have taken quite some time to work. The results are amazing!
Reply

The background is OK, but I did kinda rush through the stained glass. The details on the inking were certainly pleasing to me though

Reply

Awwww so cute :3

Reply

I wonder if anyone's ever said that about Nightmare before...
Reply

Reply

Why, I'm glad you like WC!
Reply

HOLYCRAPQWETYUIOPTHISISAWESOME!

Do Siegfried's alternate from SC3 sometime? The one that resembles Patroklos.
Reply

Thanks

I'm drawing a selection of (voted for) Namco characters. I'm not sure if I'll swing back around and do some more, but hopefully there'll be some more Soul Calibur characters in there!
Reply