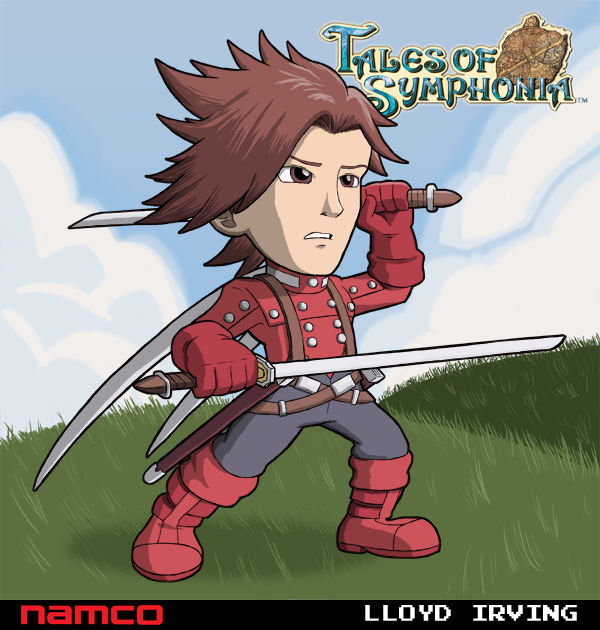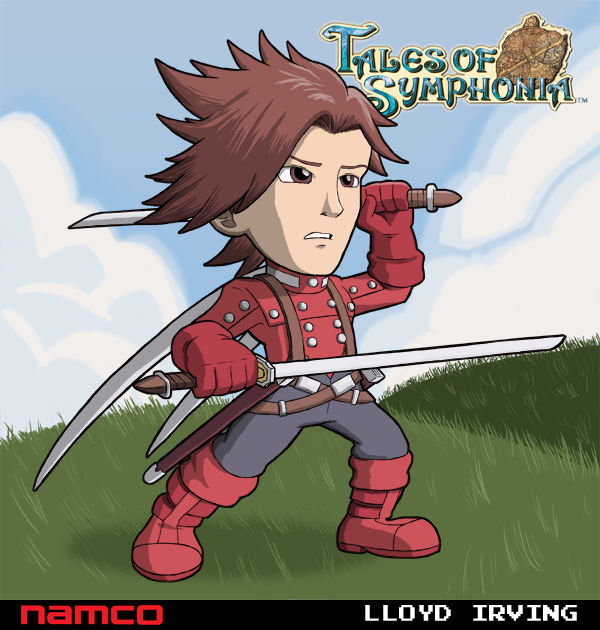 Watch
The final piece in the Top 10 Namco Characters as voted by YOU (if you voted. If not, other people voted for them...)

Lloyd Irving was far and away the most popular character from the "Tales of..." series, which features a new cast in each instalment. Again, I've never played one. I don't get on with RPGs.

I do like his design though. I felt like the last few pieces were drifting from the style I started this whole videogame character drawing thing, so I tried to bring Lloyd back by making him look less manga-ish.

Anyway! Namco is done for now! Next up I will be drawing the Top 10 Sega characters!
Wow! You drew Lloyd pretty good! You should try the game...it's fun!

Reply

Thanks! I'm not a huge fan of RPGs though. I just can't get my head round them...
Reply

Amazing....you can draw his hair.....so amazing
Reply

I think you did a great job on Lloyd, Fry! I really like how you made him your own, here.

Reply

Thanks! That was the goal

I hope to do more of that rather than trying to mimic styles. That gets dull fast.
Reply

Ah, now I see why he looks kinda different here, but still great.
Reply

Thanks! Apparently people don't like their manga characters with human-shaped chins

Reply

I dunno what to say about his chin here ( I think it could've looked less exaggarated because now the face looks like an man's face on Lloyd's body.)

But I like this picture nonetheless, he looks great in that stance. (-l<>l-)
Reply

I didn't want to make him look like a manga-style character with a pointy chin. I'd done the last few trying to match the original style and it bothered me a little that I was losing the style of the first few Konami drawings.
But I'm glad you like it nonetheless

Reply