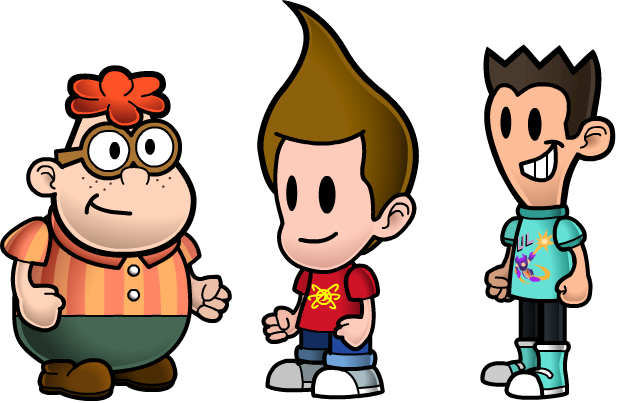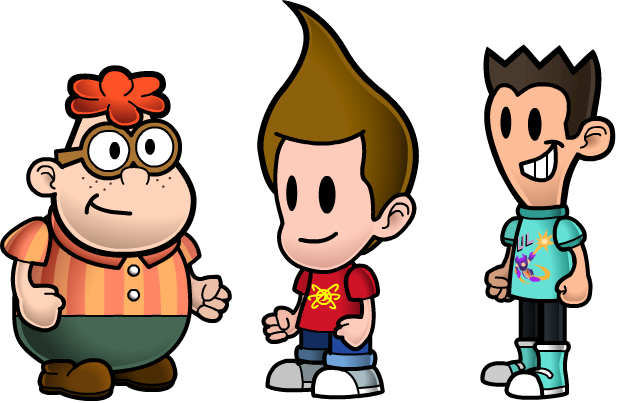 I came up with a Jimmy Neutron and TTYD crossover a while back (
Can be seen here, it's still in progress
) and decided to share how I imagined the three amigops would look in Paper Mario style.
All three started out as pencil drawings, then they were scanned and edited. (Jimmy's full body was handdrawn; For Carl and Sheen, only their heads were drawn by hand. I created their bodies digitally.)
Out of the three, Sheen is the only one who has had numerous iterations. The first iteration (And on the pencil drawing), I made his hair too tall. I also made his neck a bit too wide and his shoes too small, so I fixed it later. Another thing to note is that I had to trace the Ultra Lord logo on his shirt from a screencap.
P. S. I also have a version where their outlines look like they would if they appeared in-game. I will upload that one if I get enough requests for it.