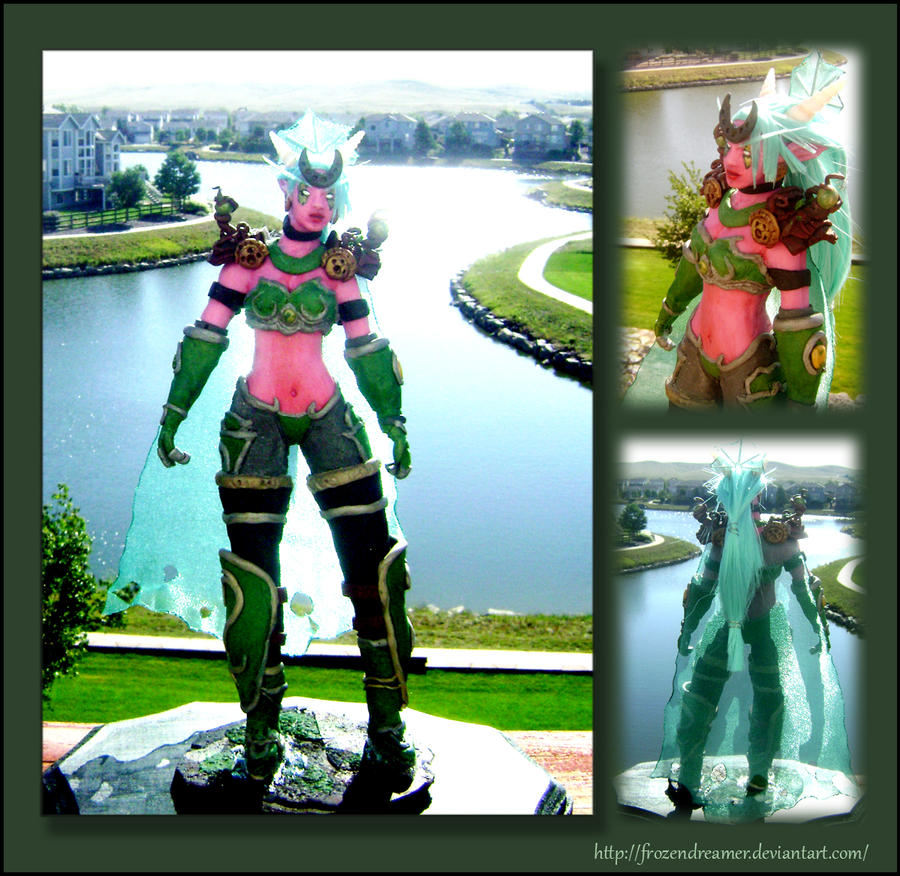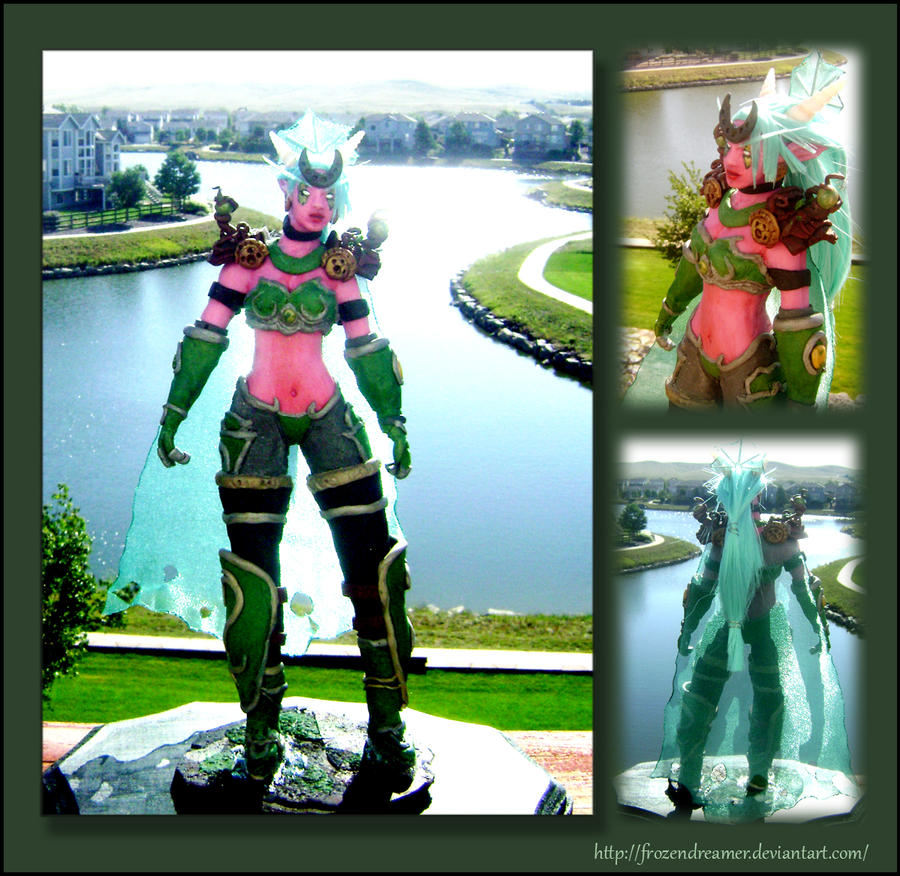 Watch
Here is the finished Ysera Statue.
If you want to see how it's made:
[link]
It is the Night Elf form of the dragon, Ysera, guardian of the Emerald Dream and Azeroth. She is made of Polymer clay and other mixed media. Took me about a week (7 Days) to make. (And I've been VERY sick with a cold this week too.

) But I am happy how it turned out.
Ysera Wiki link:
[link]
Other things I made with clay: Metal Clay Night Elf Earrings
[link]
Character Ysera (C) to Blizzard Entertainment
Doll by Jodi (FrozenDreamer)