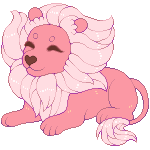 ---
Frostymuffin
-
HELLO.
Welcome to my page.
I am Willow, or as my friends like to call me, Sophie.
I'm a girl with so many phobias, you can't even count them all.
Which includes the fear of spiders, myself dying, losing people, and tight spaces. I also have stomach acid reflex and some thoughts that always like to haunt me. If I ever get into depressed situations with my friends and such, I always get very stressed because I can't really help at all.
I am currently ASEXUAL and I am proud to be because I'd rather not get into a relationship just yet. I love myself to death because I feel like I'm pretty. No matter what anyone else says. I am some-what positive about my art, but I'm just- hating on my own art-style and such. So uh- if you don't like me doing that, too bad... because I am going to do it because it's my opinion on my own art-style and art. We all have different opinions, right?
My friends are my family. I love them as much as I love my family... they're the same, lmao. I love my friends and family and they inspire me so much. Even though I may be going through some stuff, them too, doesn't stop us from helping each other out. We're even planning to meet up some-time in the future~!
Positivity is in the air for me.. but sometimes, negativity gets to me. But, that doesn't stop me.
---

---
Alright- so time to do some fixing up.
I plan on telling you what I like and what art programs I like to use. But first, let's tell you what I like~!
I like making fan-art of characters from many different TV shows and games. Mostly from the Borderlands Series, Pokemon Series, Over the Garden Wall, Gravity Falls, The Evil Within series, the Outlast Series, and so on.
If you don't like any of these games, I'm pretty sure you can get into them easily just by my own aus and such.. but that's just me being positive. You do what you want.. ain't gonna tell you to get off of my page if you don't like them. That'd just be plain rude~!
---

---
Alright then- onto the art program stuff.
I like to use FireAlpaca, MS Paint, and MediBang. But I mostly use MediBang now. I do like using these art programs because I've known how to work them for a while. And since MediBang was basically like FireAlpaca, I know how to work it properly. I've been using these for over almost a half a year now and so I know how to work them appropriately.
I'm probably gonna get a drawing tablet for Christmas, and I will update this if I do. But I hope I do because I'm a lot better by hand than by mouse.. but I am proud of what I can draw with just only a mouse.
---

---
Anyways, I hope you enjoy your stay here at my profile~!
I do wish I was a bit more popular than this, but hopefully in the future I will and be great at art! Let's just hope you guys can get me there.
Have a great day, y'all! <3
---
< "Ordinary World" >
www.youtube.com/watch?v=eYf-Es…
< "Abracadavre" >
www.youtube.com/watch?v=NnbouQ…
---
FRiENDS:













and many more!!
---