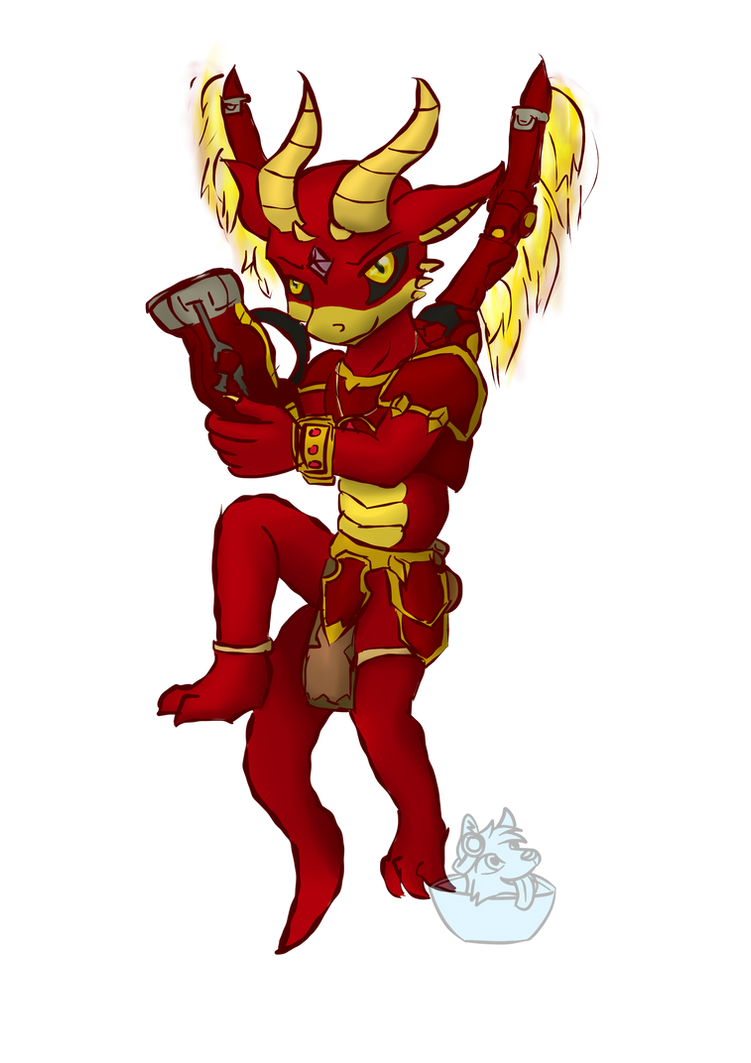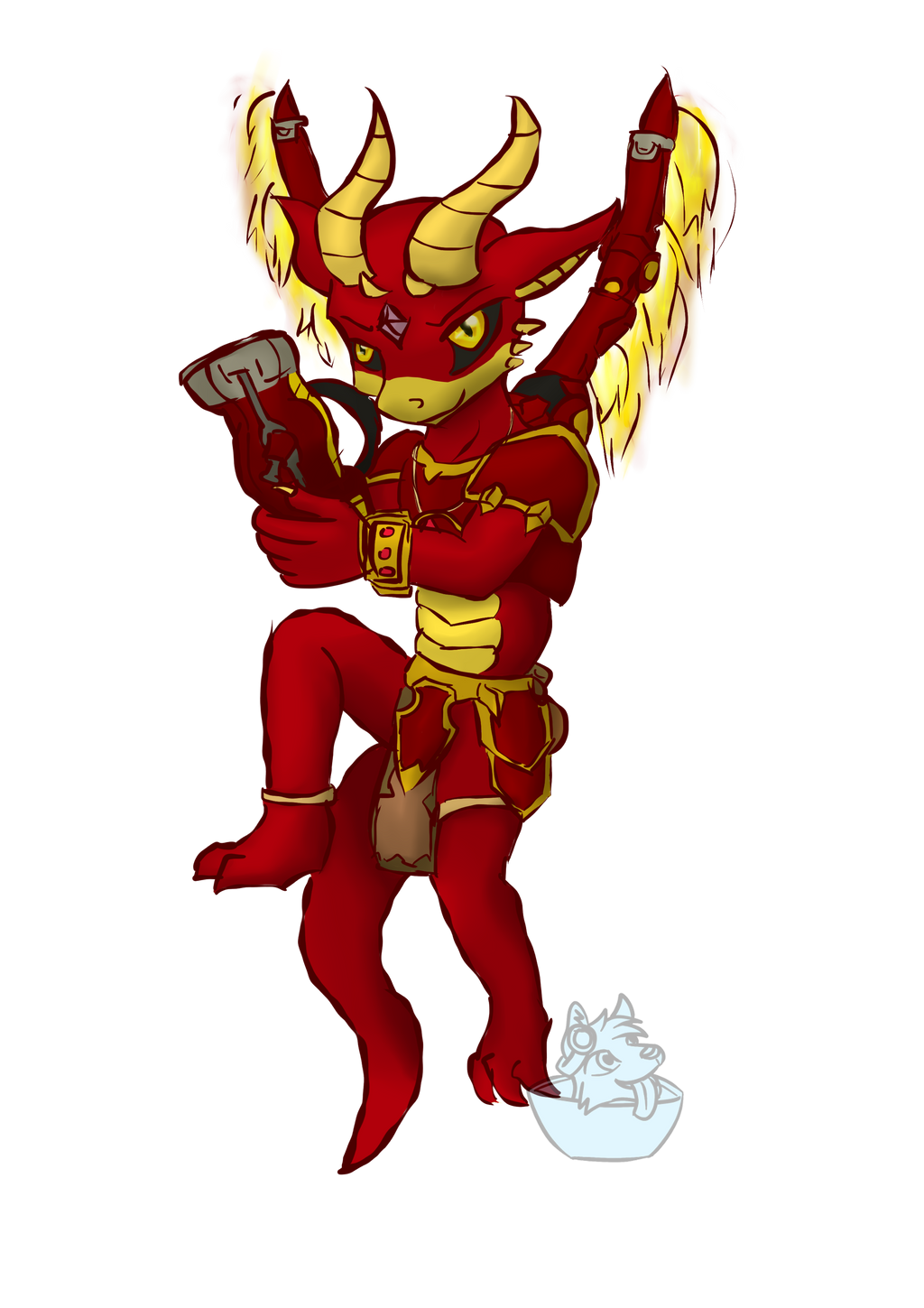 A friend sorta challenged me to this so there you have it, moar fanart for

! This time wearing the red outfit of Drogoz, a character from Paladins.
---
Drogoz
© Hi-Rez Studios
Character
© TheNamesJunkie
Art
© FrostyWolfter (me)

Software used: Paint Tool SAI 2

Looks awesome bruh! o3o
Drogoz~

Reply

Reply

Okay, this looks awesome!

Reply