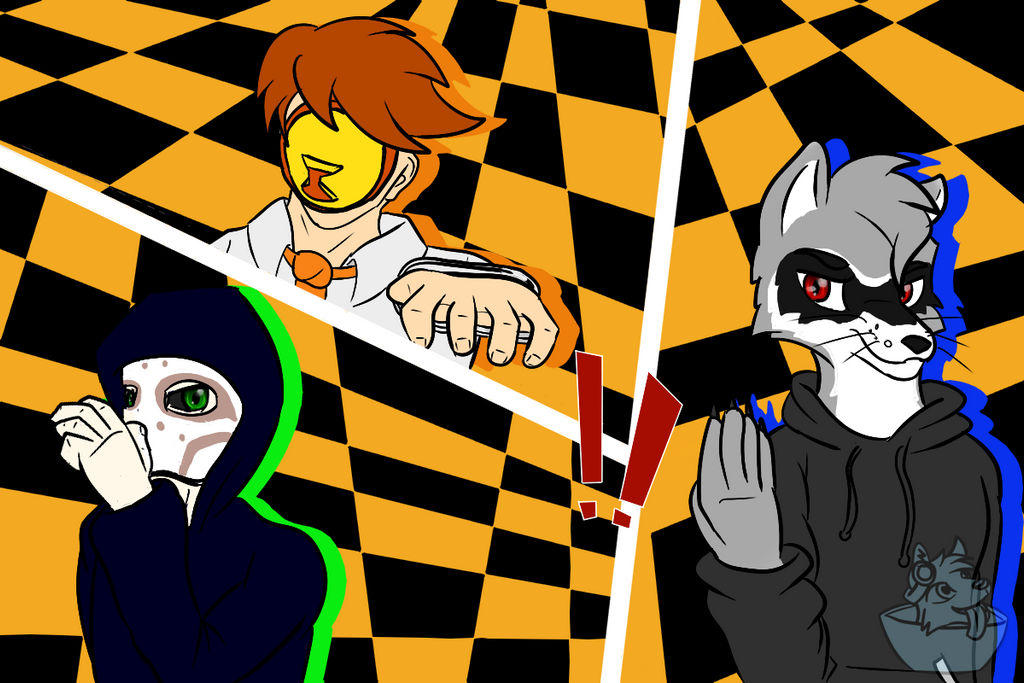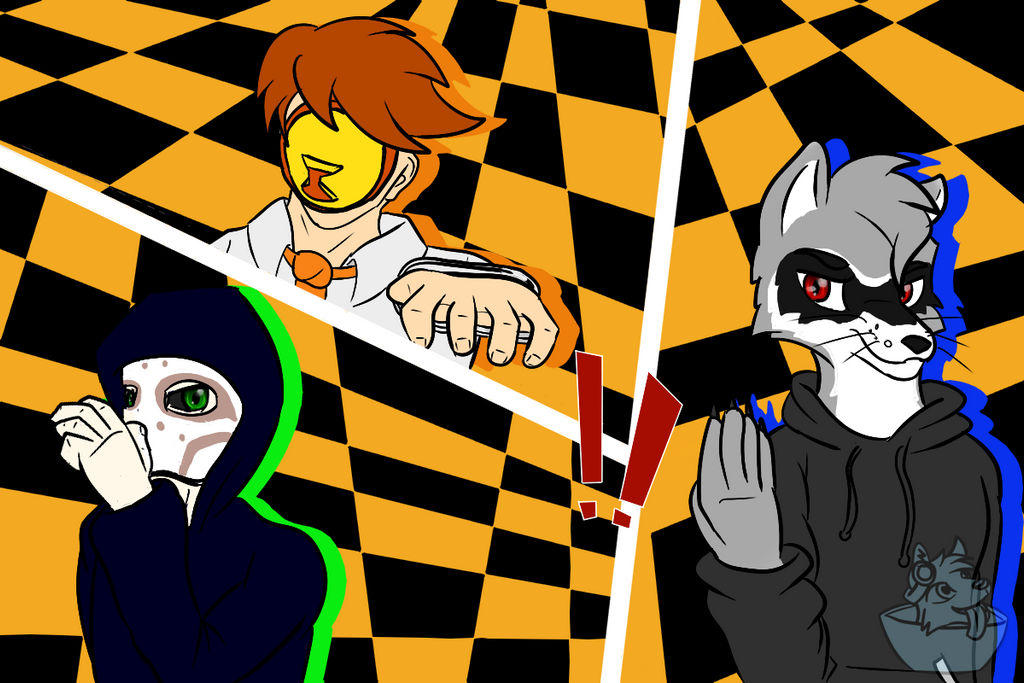 So I started by "targeting"

because 1. I like the way he talks, 2. his 'coon is freaking adorable. XD This time I drew the whole trio on... a Persona kinda thing... I don't know the game just liked the background lol. Anyway, featuring this pic

,

and

enjoy!
---
Software used: Paint Tool SAI
Characters ©
jackstoney
,
SolarSands
and
TheFandomMenace98
Art ©
FrostyWolfter
(me)



Reply

Reply

That looks just awesome .3.)/ ~

Reply

That blue hoodie guy thumb is in the wrong place, it should be on the other side of his hand i mean xD
but overall not bad.
Reply

Fuuuuuu completely missed it, me and everyone I showed this to XD thanks for mentioning it I'll change as soon as I can!
Reply