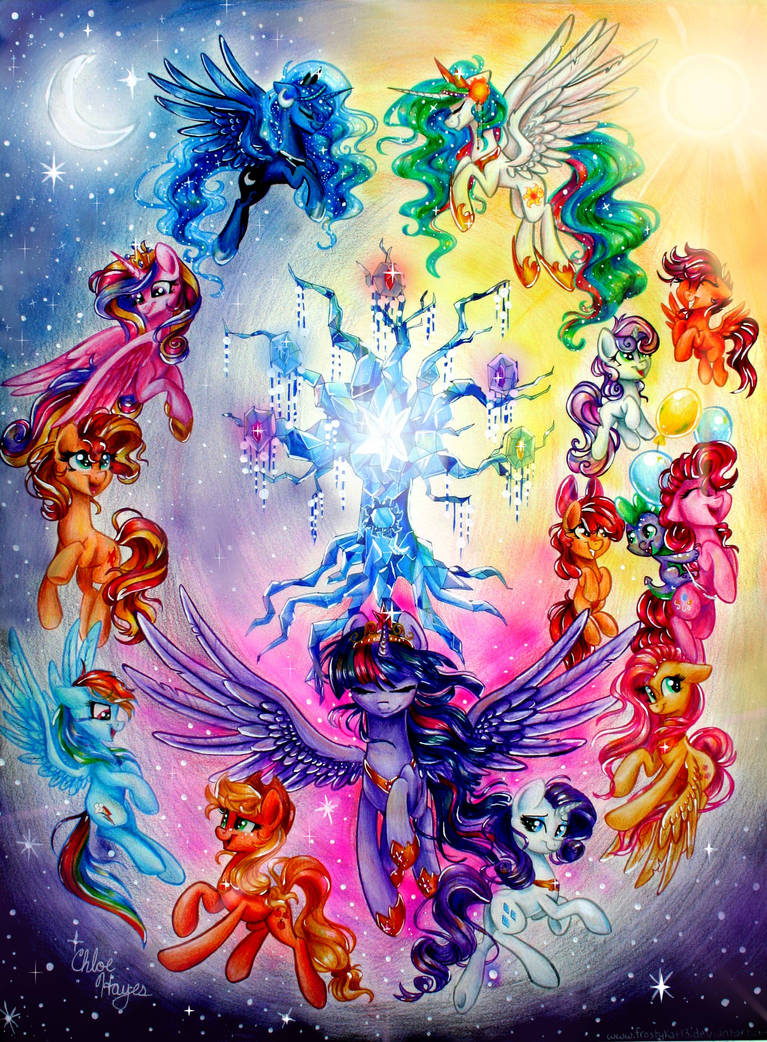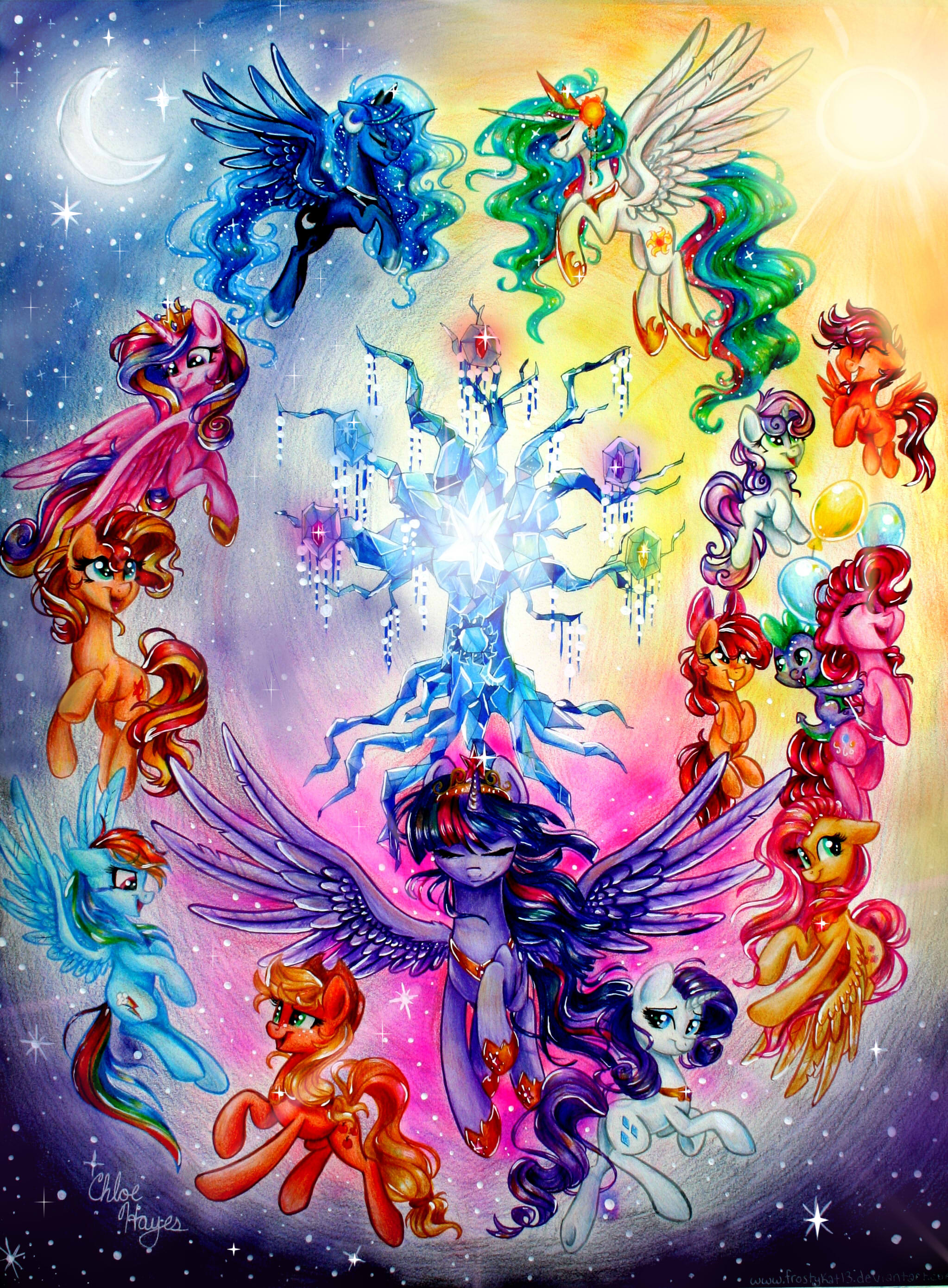 Watch
Yay I'm done!
I've been working on this since Sunday night, for probably about 15 hours total. This thing is huuuuge
I drew it on my biggest pad of paper(18x24"), because I've never used it before :3 The blending on the background is kinda choppy, I know, but for some reason the drawing didn't look right in any of the pictures I took of it, so I had to blend it in SAI. I'm still not completely happy with it, so if you guys have any suggestions on how to fix it, I'm totally up for that :3
All characters belong to Hasbro, not moi
I used Copic markers, my copic airbrush, acrylic paint, crayola colored pencils, prismacolor colored pencils, gel pens, copic multiliners, and Paint Tool SAI
Reblog it on Tumblr!
frostykat13.tumblr.com/image/1…
WIP pics:
frostykat13.tumblr.com/post/13…


EDIT
Wow, I didn't expect this to become as popular as it has! Thank you everybody!