22 Favourites
9 Comments
193 Views
Horse:
SWS The Titan's Curse
Rider:
Josh King
Show:
HRA Breeder's Cup 2019
Class:
Longines Distaff G1
Extra:
Queen's Arrival
Features:
CS Impending Storm
owned by
Rising-Star-Farm
DRM C-Catistrophic
owned by
IlluminateGalaxies
Placing:

1st!

Results
-----
"Another early morning on the track, yeah?"
Josh groaned, rubbing his eyes outside Titan's stall. "Never ends, does it?"
Simon just chuckled, opening the tack trunk and sorting through it for a grooming kit. "Hey, at least you're retiring with Titan. A few more races and you're done. The rest of us gotta keep on truckin'."
"Are you kidding? With all those racehorses you keep buying, I might as well move back in. You're gonna need the extra hands when all those yearlings hit the track."
"Eh, don't worry about that. Amon's been looking for some new hires -- at least, he has when he's not hanging around Quickshot. That colt is
spoiled
, I tell ya."
Both men chuckled, Simon watching as a groom brought Titan out of her stall and into the cross-ties. Giving the mare's shoulder a pat as she passed, he just sighed. "Gonna miss seeing her on the track. She's been running since we opened the place, but... she deserves a good rest."
"Hey, if you wanted to see her run, you can always send her out to me," Josh joked, ignoring the scathing glare he received. "I bet she'd take to barrels like a fish in a lake."
"You sure can, you know how much she's worth. Pocket change for you."
Josh just snorted, making his way to the trunk to find his jockey silks. "Pocket change for Sara, maybe."
--------
Talking about Titan's retirement was almost taboo in the main stables at Shadow Walker. Everyone mostly did their best to just ignore the fact that she'd be off the track within a couple of years. Sara had announced a goal of $10 million in earnings for the mare, or a happy retirement from the track when she turned 8 years old.
There had been rumors that she wouldn't spend the rest of her life as a broodmare, mostly heard from Sara's office. Although, she had been very vigilant of eavesdroppers since announcing the news, and was frustratingly good at changing the topic on the phone whenever someone came within earshot.
-------
It was a bright, sunny day for Santa Anita as Simon watched earlier races from the clubhouse. Every few moments, his phone buzzed with another text from Sara, demanding to be told if anything went wrong on the track. Ignoring another buzz, he turned his attention from the track below to some of the other people milling about the clubhouse, mostly aiming to chat up investors. Josh had been right -- they'd taken in a
lot
of younger horses, and Simon wanted all the funds he could get to bring them up and onto the track.
Bzzt bzzt.
After a few promising bargains, relying mostly on Titan's performance in the race, Simon turned to make introductions and small talk with some of the other horse owners and managers in the clubhouse.
Bzzzzzzzzzzzzzt. Bzzzzzzzzzzzzzt. Bzzzzzzzzzzzzzt. Bzzzzzzzzzzzzzt.
Simon reached into his pocket as another call to the post sounded, silencing the call and peering down at the field for the Distaff. Josh was chatting with the person helping load Titan into the gate, and Simon could see him laugh before pulling down his goggles and giving the mare a pat. After a moment of holding his breath, the gates swung open and the horses surged onto the track.
-------
One voicemail message.
<Beeeeeeeeeep>

Hey, Simon, it's Sara. Make sure that mare comes back sound for me, alright? I'll tell you why, but you gotta keep it a secret. There's so much suspense in the barn, it's hilarious.

I know that some people have been saying that Titan won't be going to brood, and they're right. At least, not forever. I wanted to offer, or get, another foal or two from her, then she's done. We've got enough young horses coming in -- wonder who signed off on all those Thoroughbreds, Simon -- and I don't think Titan would enjoy being kept in a pasture all day.

When she's 10, or when her second foal's weaned, I want you to get Katie to start training her for eventing. She doesn't have to go high -- if Titan gets to Grand Prix, that's great. If she makes it to the 2nd level, that's fine too. I think she'll like the speed of cross country at least, and she's a smart mare.

Maybe for the next few races you can bring Quickshot with you, get him used to traveling and seeing different tracks. Good practice for when we get his career going full swing next year, yeah? Damn, you've got a lot on your plate coming up. Dreamkeeper, Marcus, 'nd Huntress were planned to race more too, weren't they? Plus all the new kids coming in.. man, I hope Amon finds some new faces soon.

It might be worth looking into shipping some of them out to King's Bounty. Vic's been pestering me for some newer blood, anyways. Apparently, boarders aren't enough to keep that man from fidgeting all the time. He's probably texted me three more horses he wants since I started this voicemail. Plus, it's more excuses for us to go to Europe. I can stand Vic's nagging enough to take a trip to Italy, maybe with a couple staff or working students for some enjoyable company.

Anywho, I should probably get going before Megan gets here. I told her I'd hop on Rebel and work on his lead changes a bit before her lesson today. You know how the old man is.

And also, Simon, I know what you did. You thought you were being slick, but you weren't. For every sip of wine I find missing from the house, I'm going to ship you off to England and make you put up with Vic for a week. If it's from the good bottle, it'll be a month. Better mind your manners when you get back, kid.

Call me back if you've got any questions about Titan, or ask 'em when you get back. All of you better travel safe.
Word Count:
1005
-----
Reference:
Race Horses 5
by
xxtgxxstock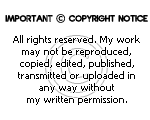 IMAGE DETAILS
Image size
4857x2500px 7.23 MB