Hi! I'm still completely inactive here, but since people are still finding my work and interested in it, I figure I should make an up-to-date commissions post.
As people are most likely interested in my pixels, that's all I'll get into here, but feel free to ask about anything else!
My prices aren't set in stone; I'll give you a price once I know exactly what you want. But here are general guidelines (
none of these are for public use!)
:
$5





small icon, no animation
$7-$10





medium icon, simple animation
*DA-sized icons (50x50) will probably fall in this range$15+



big icon, complex animation
A few more examples can be found
on my tumblr!
I can also do Pokemon edits/fusions/scratch sprites, if you're into that! Haven't thought about pricing though.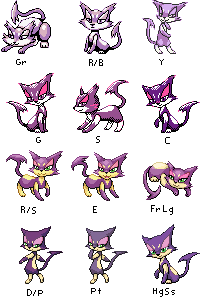 If you're interested, please
contact me by email at frostpebble@gmail.com!
I'm not really active on here, so I'm likely to miss any comments or messages.
If you're interested, I'd love to hear from you!