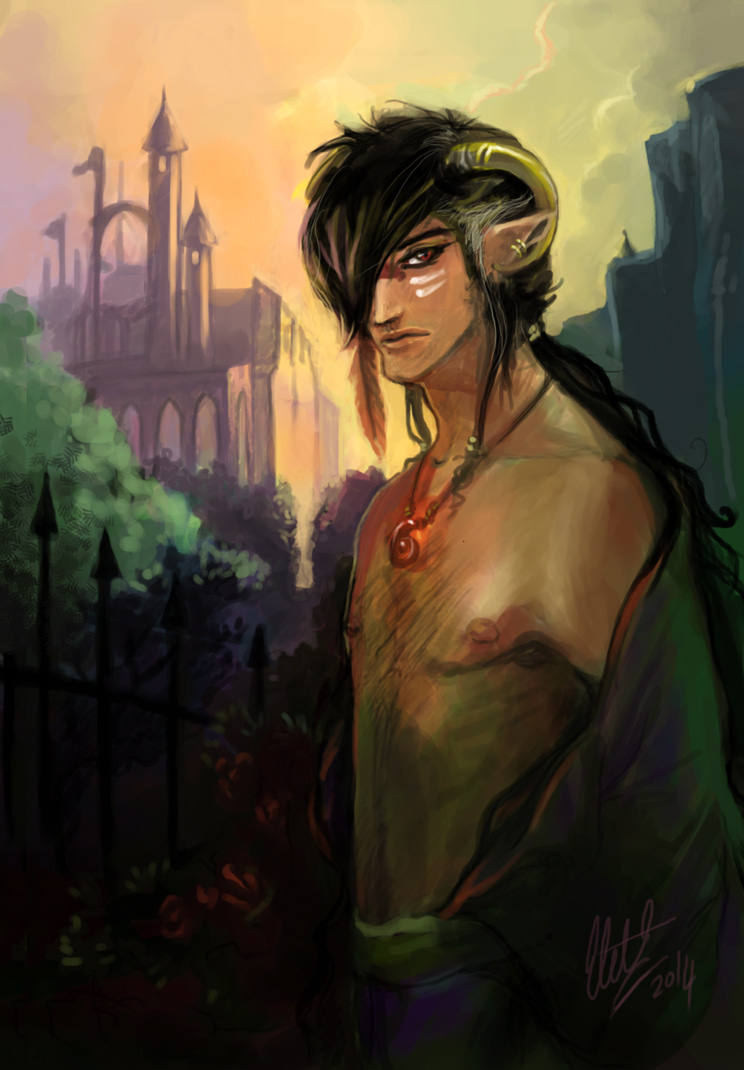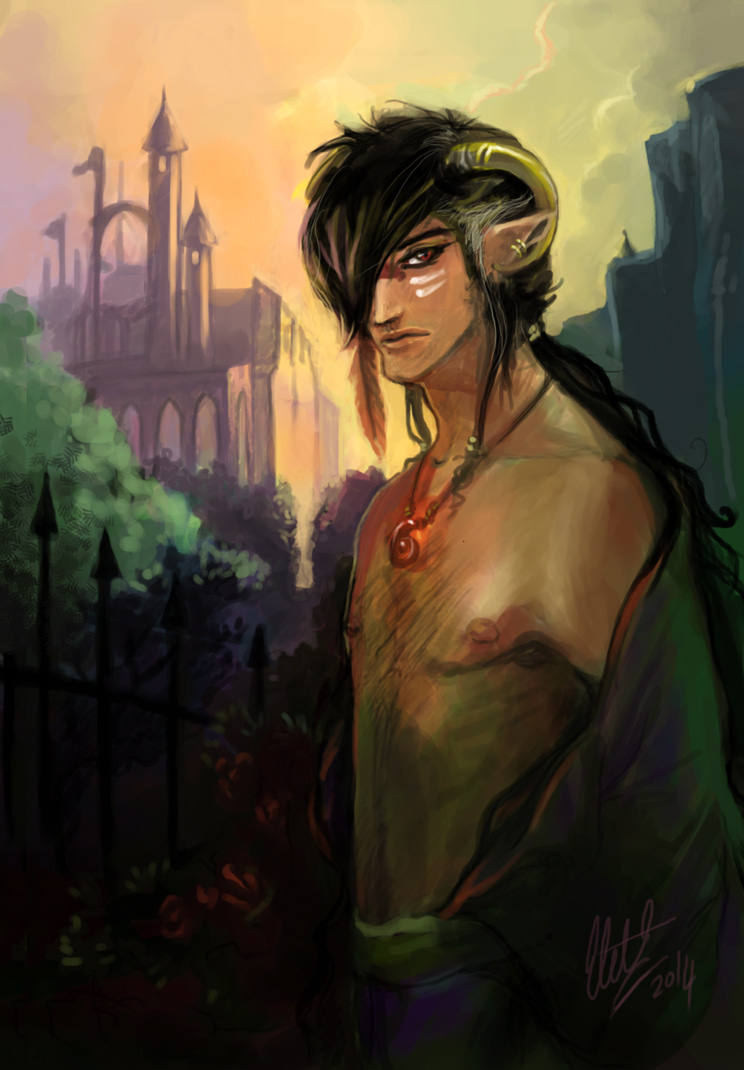 Watch
A little while back, I was looking at the covers for some truly trashy romance novels in a store, and I was like "Pfft. I CAN DO BETTER!"
And that my friends is why this deviation exists. M
y only regret is that I couldn't fit in an eyepatch. It was really difficult to choose between an eyepatch and long tumbly boy bangs. Curse you, hot horned demonkind, for only having two eyes!