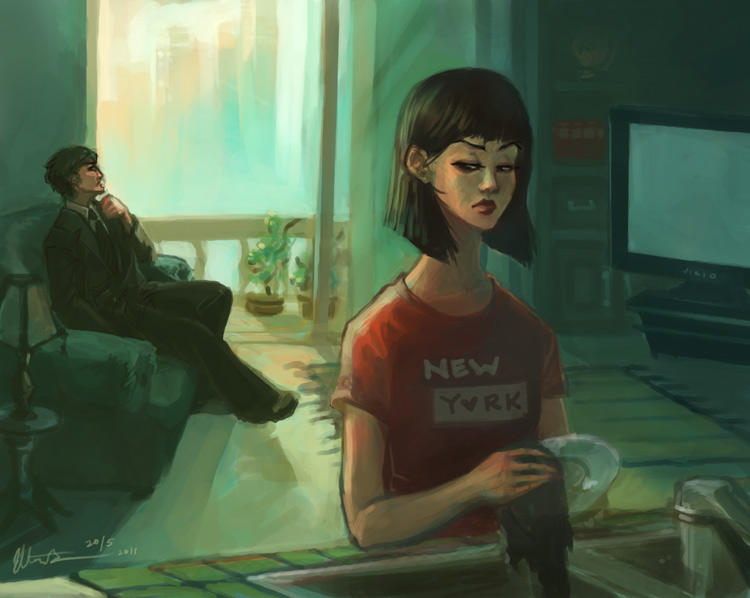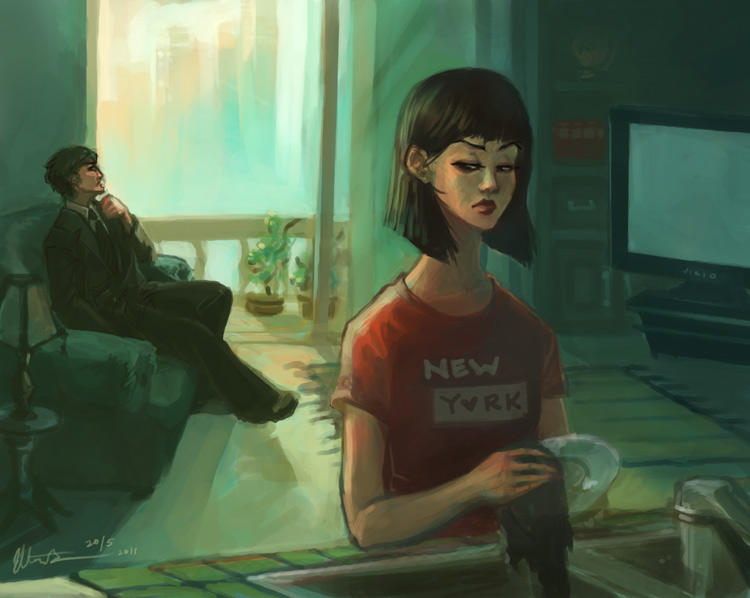 Watch
Trying out a new colour scheme. I normally work in very bright, flashy colours, so I went for something very subdued this time, lots of greys and greens, with no real blacks or whites.

It took around 4 hours, but they were 4 awesome hours, except that my hand hurts now. And 2 layers, because it was more fun that way.

I am aware of anatomically impossible giraffe necks. After watching America's Top Model for two days straight (my roomie's mom loves it), you begin believing in impossibilities.

A request for Bianca, of her two amazing characters. <3 It would not have been possible without her.