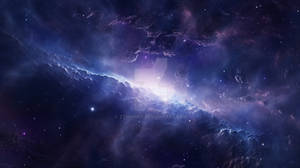 Epic VIP Elite Section
I truly appreciate the time and dedication you've taken to visit my platform and consider supporting my work. So, if you believe in what I do and want to be a part of this journey with me, I invite you to consider contributing to my tip jar. The collection continues to expand, primarily featuring my works that are not available elsewhere in the downloadable collection.
---

Celestial Starfiled Background
Description
Download for full size 2000X2000
I did it with PS 7 (old but i love it ).
Rules are simple, keep in mind they are free as long as i will not find my work shared somewhere else than here in my own account. You can share you own work here or out of here, make money of your work used my work inside as long as its not a resource or similar work. (i hope you understand these rules, because they are really simple to understand and this will not provide a proof as they are complicated)
English,German,Spanish and French language rules description.
RulesEnglish
*
You may NOT repackage and,or redistribute or claim as your own, my resources .
(easy , do not redistribute my resources, this not affect your work used my work as long as its not a resources or similar work)
*Now credit is necessary (due to the compiler arthief into DeviantArt, you understand that's is need now to provide the original link of the real artist creating the resources.)
*Fav my work if you feel to do it, but its even not necessary, in fact a real artist will do it.
*Commercial, use it if you need, print, sell share your own work, i agree.
Important
Deviantart, its owners etc DO NOT OWN THE COPYRIGHT TO MY resources OR ARTWORK. As stated in this submission policy. If you have agreed to this policy, but have not read it or do not understand it, you NEED to go back and MAKE SURE YOU UNDERSTAND IT!
For more information please read Deviant Art's FAQ.
Spanish
* QUEDAN PROHIBIDAS: Cualquier redistribución y derivados de mis recursos, compilaciones en bases de datos, y redistribución en línea. PROHIBIDO re empaquetar, redistribuir en cualquier forma, total o parcialmente, o reclamar como tuyo CUALQUIERA de mis recursos, en cualquier forma, aplicación y derivados. (Esto no incluye, tus diseños personales hechos con mis recursos)
Me reservo la posibilidad de la búsqueda de cualquiera que no respete las reglas, en cualquier país con las autoridades y leyes correspondientes.
DeviantArt, sus propietarios, etc. NO POSEEN LOS DERECHOS DE AUTOR DE MI TRABAJO O RECURSOS. Como se indica en la política de sumisión.
Para obtener más información, puedes leer la sección de Preguntas Frecuentes en DeviantArt.
German
Wichtige Regeln:
1 *Ressourcen können innerhalb eigener Designs, Zeichnungen etc. verwendet werden und in diesem Rahmen zu allem genutzt werden, solange ordentlich auf mich (FrostBo) als den Urheber der Ressource hingewiesen wird. Ich stimme Drucken (Prints) innerhalb und außerhalb DeviantArts zu.
2 *Bei Verwendung meiner Ressourcen ist auf mich als Urheber durch einen Link zu meinem Account oder zur entsprechenden Ressource innerhalb meines Accounts hinzuweisen.
3 *Anderweitige Verwendung meiner Ressourcen, Datenbank-Sammlung meiner Ressourcen sowie Online-Weiterverteilung meiner Ressourcen ist VERBOTEN! Es ist nicht erlaubt meine Ressourcen in neuen Paketen weiter zu vertreiben, sie als eigene Arbeit auszugeben oder sie zu neuen Ressourcen, Verwendungen oder sonstiges zusammen zu fügen. (Dies umfasst nicht die persönliche Nutzung meiner Ressourcen in eigenen Designs und Zeichnungen, jedoch das Erstellen neuer Ressourcen.)
Ich behalte mir vor, solche, die sich nicht an diese Regeln halten, strafrechtlich in jedem Land zu verfolgen.
French
Règles importantes :
1 *Vous êtes "AUTORISES" à utiliser mes ressources dans "VOS" propres design, peintures etc… et de faire ce que vous voulez avec, tout en me donnant les crédits qui me desservent pour l'utilisation de mes ressources. Vous avez mon autorisation pour imprimer vos travaux qui ont utilisés mes ressources postés sur DeviantART comme en dehors de DeviantART.
2 *Créditez moi maintenant, vu le nombre de compilateur (voleur) sur deviantART , le credit doit etre maintenant attribuer au vrai createur et non les compilateurs .
3 * Toutes redistributions dérivées de mes ressources, bases de données de collections ainsi que les redistributions en ligne sont FORMELLEMENT INTERDITES.
Il vous ait FORMELLEMENT interdit de reconditionner et/ou redistribuer et/ou revendiquer la parenté de mes ressources sous un quelconque format ou forme que se soit.
(Cela n'inclut pas vos travaux personnels qui utilisent mes ressources comme design et non comme ressources.)
Image size
2000x2000px 5.46 MB