Second place winner in the contest

Animal Spirit Guide Winners!!!
by

with

!!!
I don't believe in actual animal spirit guides, but I've always loved the idea for a fantasy. I've actually done similar concepts in other artworks, so I guess you could call this part of a series?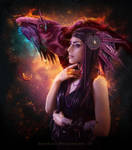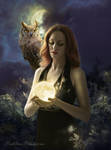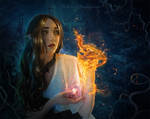 Model-
www.deviantart.com/frostalexis…
Owl-
www.deviantart.com/ylliny/art/…
Ice-
www.shutterstock.com/pic-25091…
Moon-
sylwia77.deviantart.com/art/Mo…
Rest painted and my own stock.