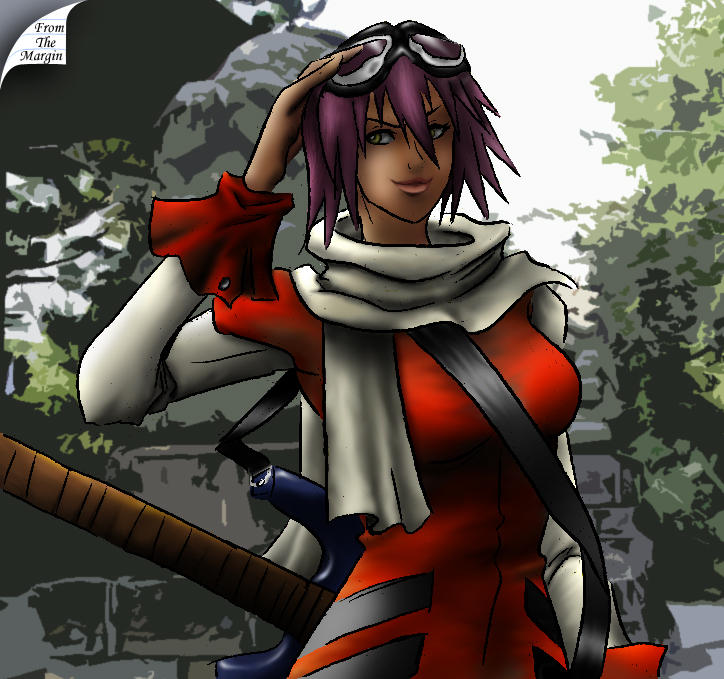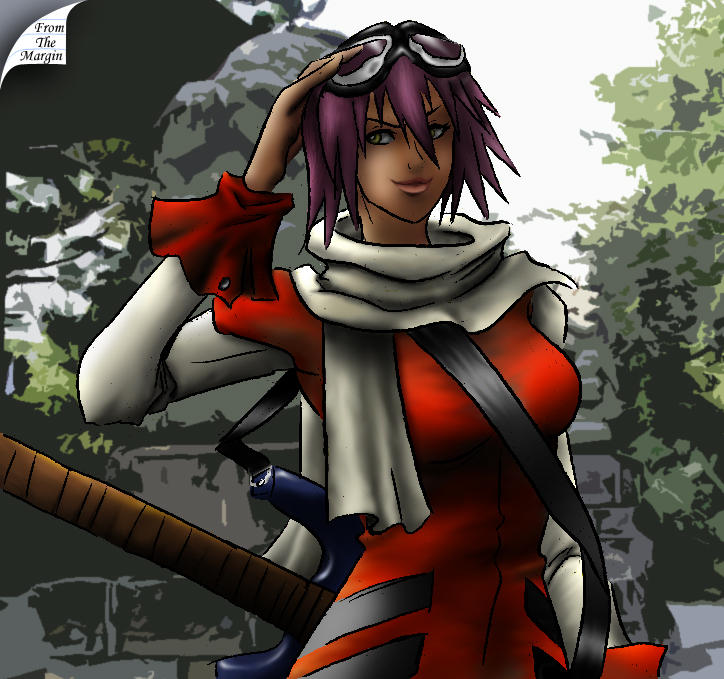 Watch
Okay, this one has a long thank you list to go with it. While I spent more time painting this piece that most of the others I've done, I've got more people to thank for the work that I didn't do in it.
First and foremost I'd like to thank
for the original line art. I found it in his scraps
[link]
. A few more lines on the guitar would have been nice and I only wish I could have done a better job my self of cleaning it up. I'll have to do some tutorials on light levels. I'm going to be thinking for a long time on how I could have made the guitar work a bit better.
Second I'd like to thank
for the wonderful background picture I used
[link]
I simply applied a photoshop filter to it and it gave me the perfect lighting situation I was looking to attempt to paint. I painted the light to match the background as best I could instead of trying to match the background to the lighting. This forced me to interpret one of the hardest and most unusual lighting situations I've considered yet, a light source upward behind and to the left and partially obscured by trees and a building. I wish I could have interpreted it better but my ability to imagine the light in my head is just not up to par yet.
Okay I guess that was only two people I NEED to thank. Theres a lot more of you out there who have given me advice on brush technique, layering, and color work. Thank you all I'm sorry I couldn't put all your names in here, claim credit as you desire in the comments though.
This is Haruko, originally called Haruno by the lineartist but I decided I wanted the name to be as I know it. The character is from and copyright of whoever makes FLCL / fooly cooly / that freaking crazy cool show!
Took roughly 12 hours (an couple hours a day for most of a week).
All done in photoshop with ordinary brushes and a generous dose of the Smudge tool, ask me if you want any details on how I did particular things.
Thank you and good night!
I was thinking of adding the Vespa in the background but I'm not sure how long that would have taken or if it would have even been worth it.