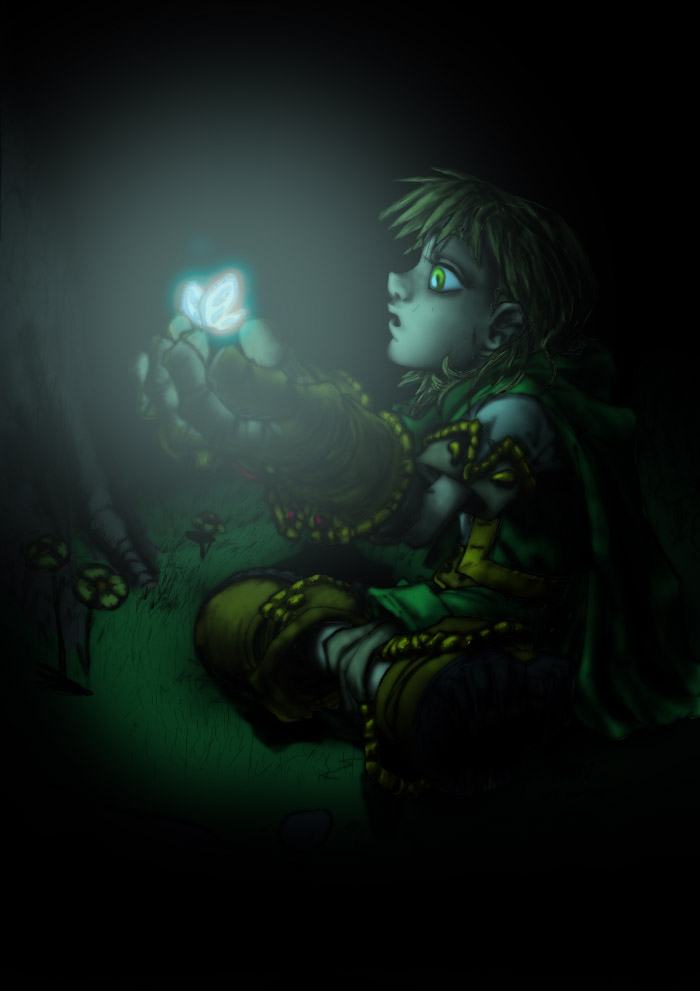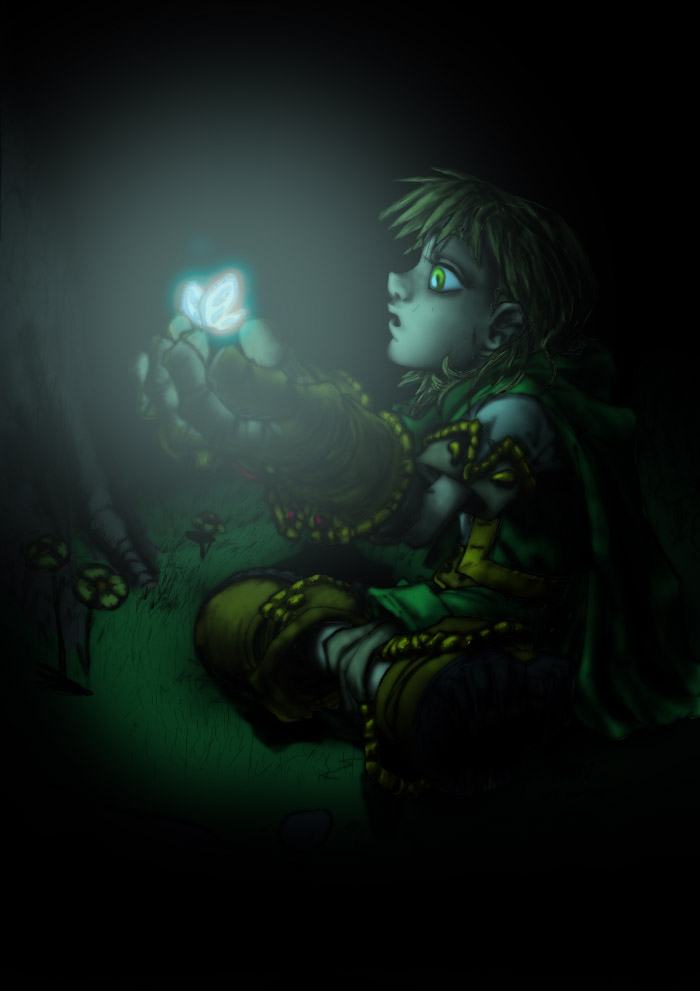 Watch
The lineart for this piece is done by
and can be found here...
[link]
Coloring by ME!
This is the first piece I'm submitting to DA which I've colored using my new tablet! I apologize but I feel that I used a really cheap trick in order to shade this character. Instead of chosing the colors myself, I simply shaded in a shadow layer above a flat colored layer. I was originally going to color it as though the scene took place during the day but got really stuck on how to color the butterfly. I added a glowing halo around it and decided to make the butterfly be the light source. This cuts out a really cool bit of the drawing in the distance of the background, but I'm not feeling that adventurous yet. I need a lot more practice doing basic coloring before I'll submit something where I truly "color" all of it. Having no formal training makes it hard to learn how to not only deal with light correctly, but also make the colors and shadows look natural.
On the other hand, since I wasn't using a mouse for once, it was MUCH easier doing all the coloring without increasing the resolution of the lineart. I think I'll need to upgrade my computer before I do anything really detailed too.

nice! i'd never think of a glo flutter! XD
Reply

Ah its amazing what lazyiness can do, is it not? haha. Just didn't want to take the time to color the giant robot in the background...though it would look really cool in the dark too with that group of butterflies.
Reply

i love the colors and the lighting on it. i think that your first tablet pic is uber, can't wait to see more!
Reply

pretty

. love the way the butterfly is so bright and light is emitting from it and everything else around it is dark. love the colouring too

Reply