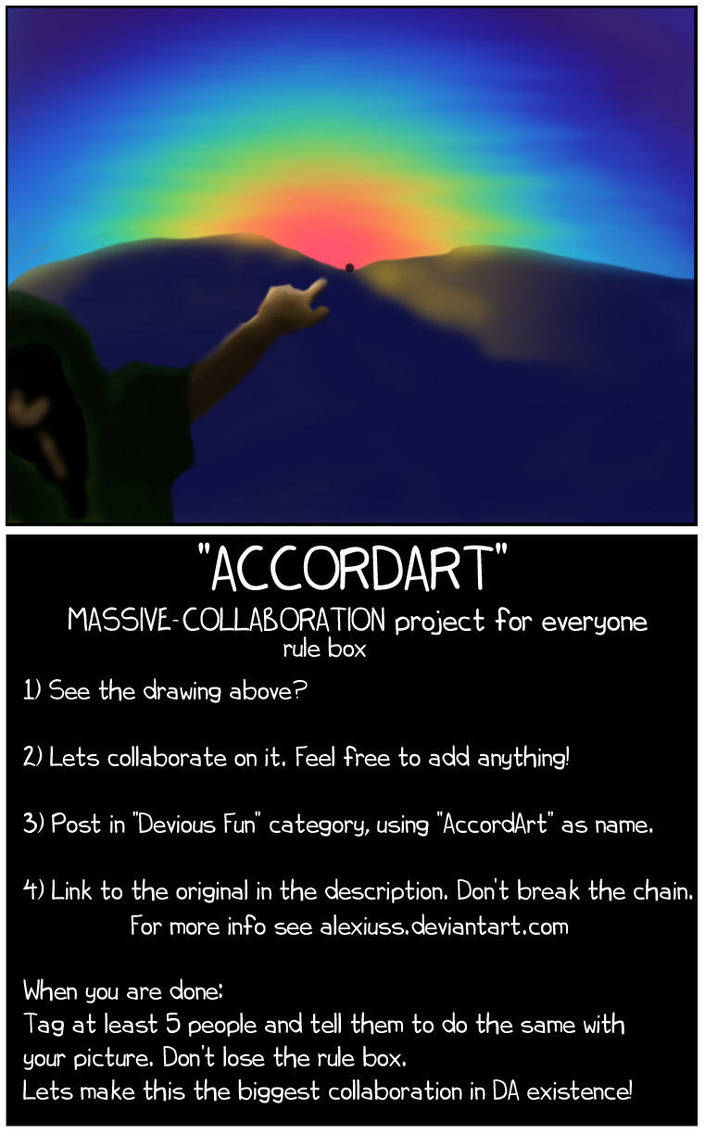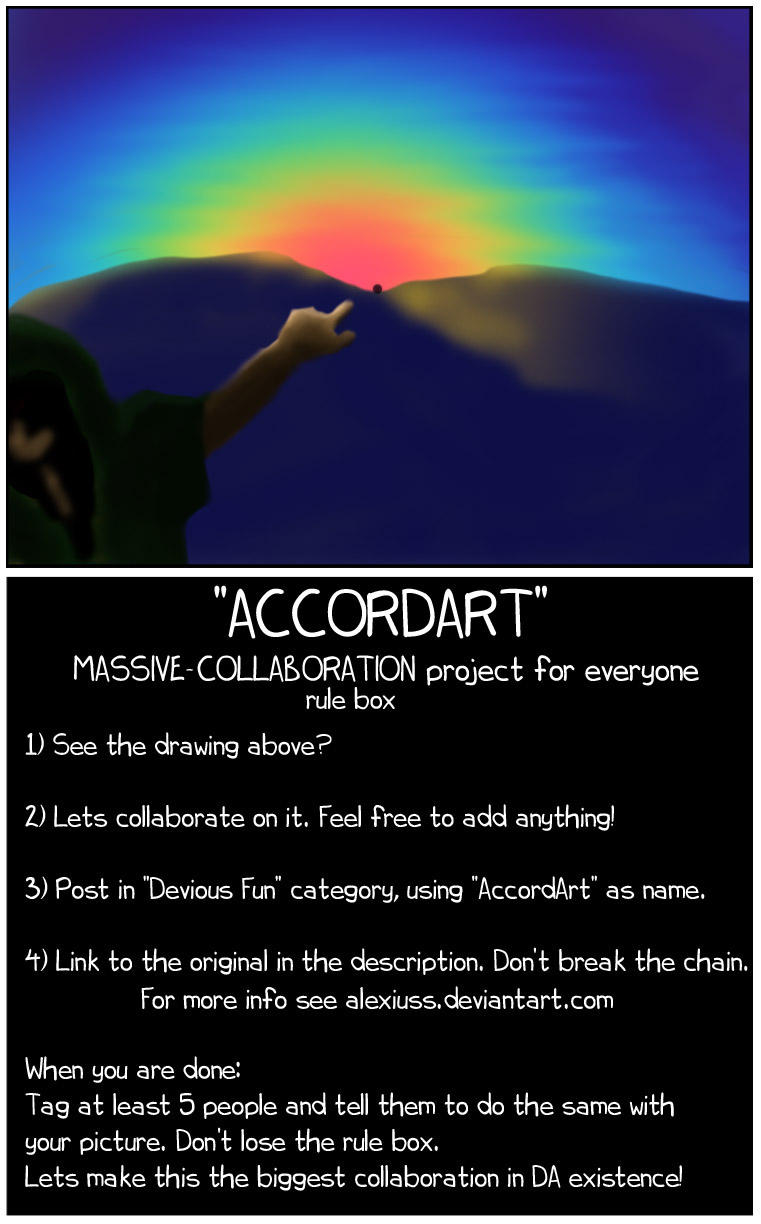 Watch
Just doing part of this massive collab,
[link]
I hope I haven't screwed up the rules somehow. Big thanks to
for starting this up

That's awesome!
I wanna try it, but I'm no good

Reply

You'd do fine, you'll only get better by trying. And thank you very much for the compliment, it goes a long way towards keeping me trying too.
Reply

u live!!!
this is interestin, biggest collab eh? hhmmm
hows it going btw?
Reply

Going well, working hard at school has kept me away. We'll see how far the collab goes, but this is my part for it.
Reply

Hahahaha that's actually pretty funny... He started out with a dot and you made a huge Indiana Jones-rock out of it

Sorta... Sorry, that's how my imagination works

Reply

Lol, I saw it as a person or something significant coming over the horizon, I never thought about the boulder. That's just great!
Reply

you forget to "post in the devious fun category" as the instructions tell you to on the pic?
Reply

One word: shiny...

Reply