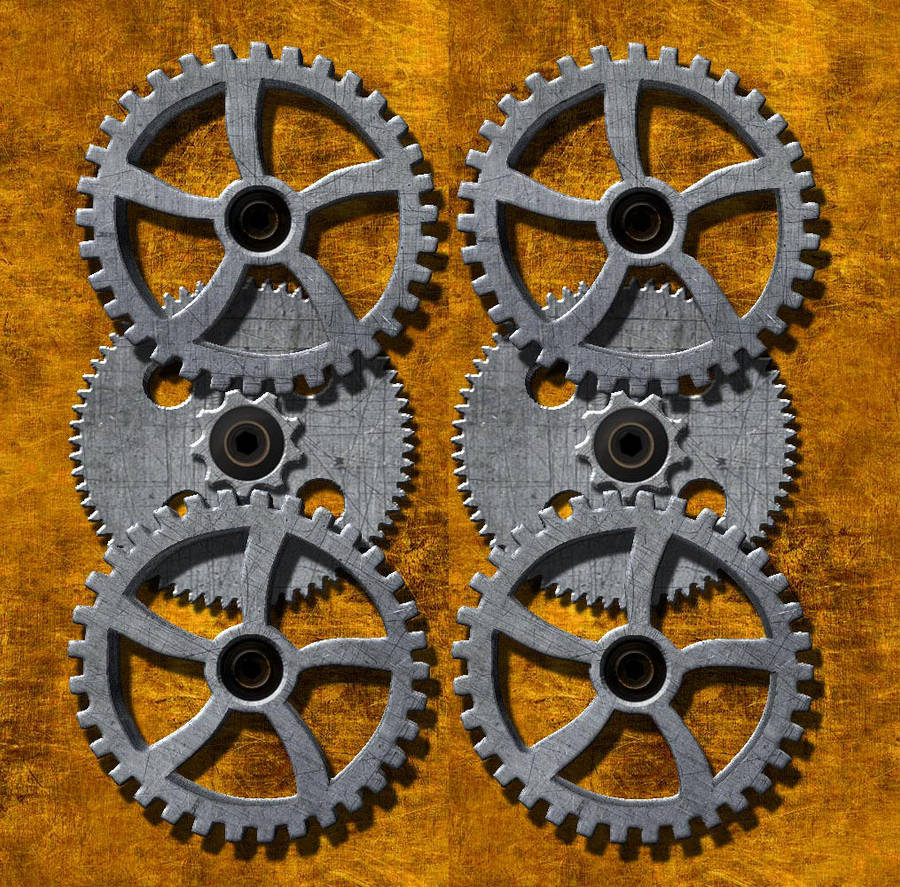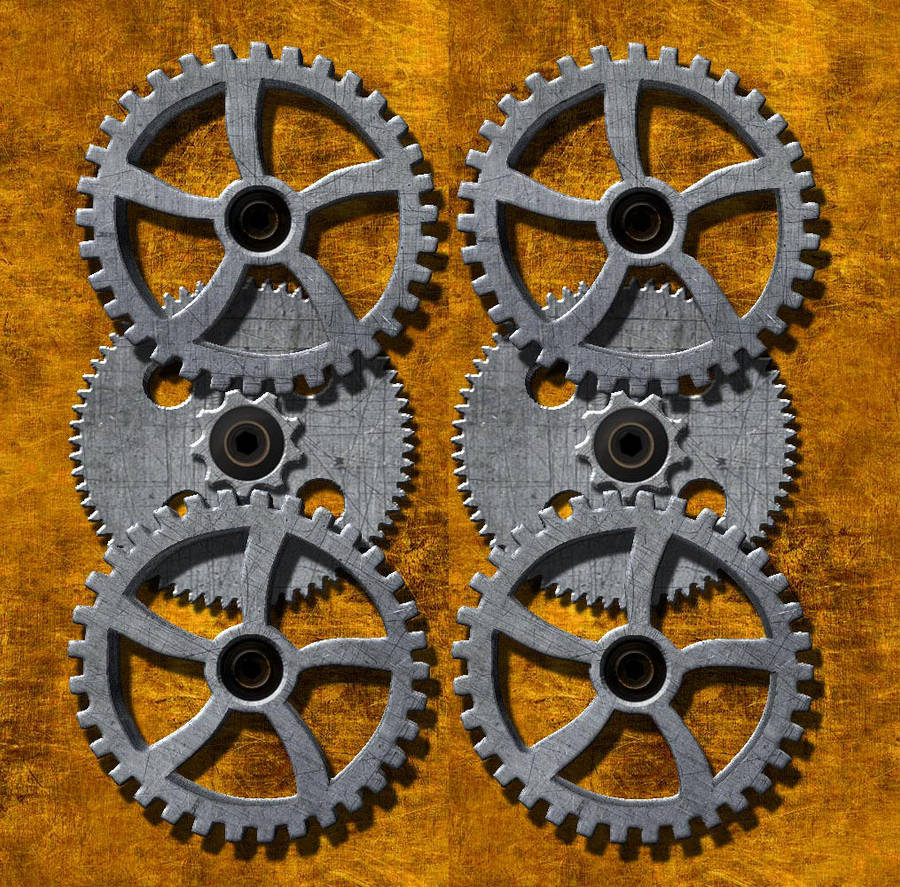 Cross your eyes till you see three sets of gears, the middle set will appear to be in 3-D. I find its easier if focus on bringing the bolts holding the gears together.
These gears are Repousse'd from brushes supplied by

. The texture is Metal Texture 7 supplied by

. A big thanks to both of them for supplying those very useful resources.
I didn't do it, but theoretically correctly meshed gears can be Repousse'd from an image created using this gear calculator:
[link]
I am aware that the shadows don't fall correctly on the gears below them. I used a simple drop shadow effect on their layers to create the effect and don't have a simple way to foreshorten their length as they hit layers between them and the background. If anyone knows a technique (other than manually painting the shadows) to make the drop shadows fall right please drop it in the comments.
The gears are simple to make, use one of the gears brushes, Ctrl+click he layer to select pixels, Repousse selection, Edit materials to add brushed steel texture. The 3-D takes painstaking adjustment and I still only have it 70% correct. The 3-D adjustment is easier in Repousse than by hand painting.