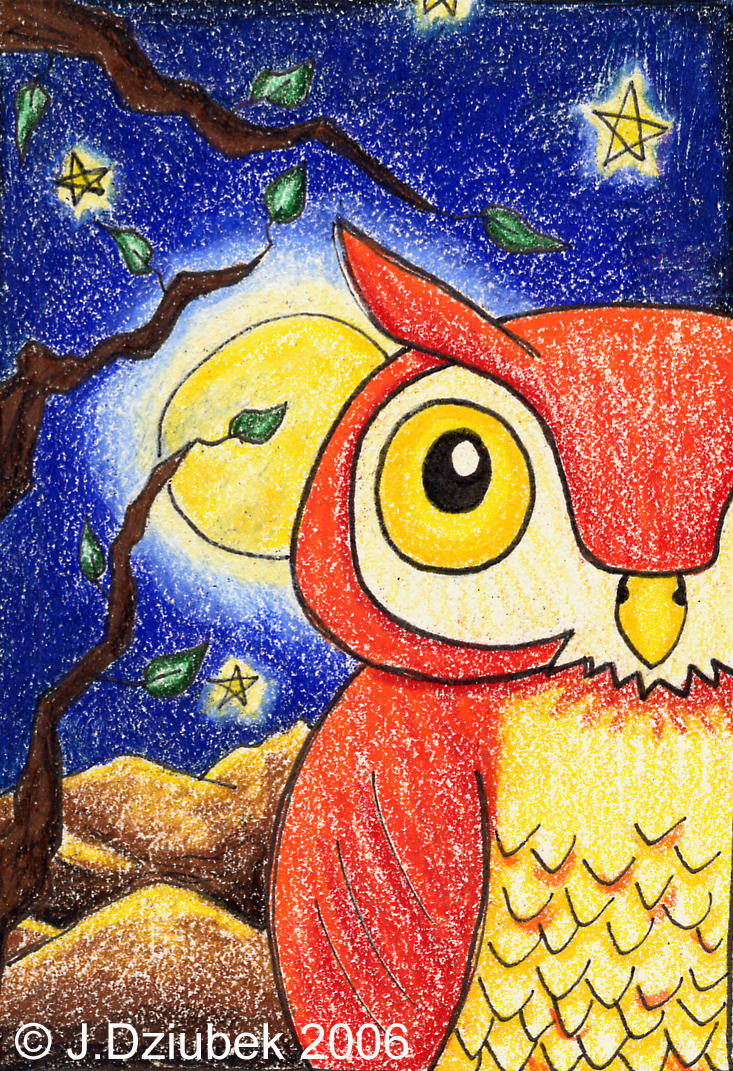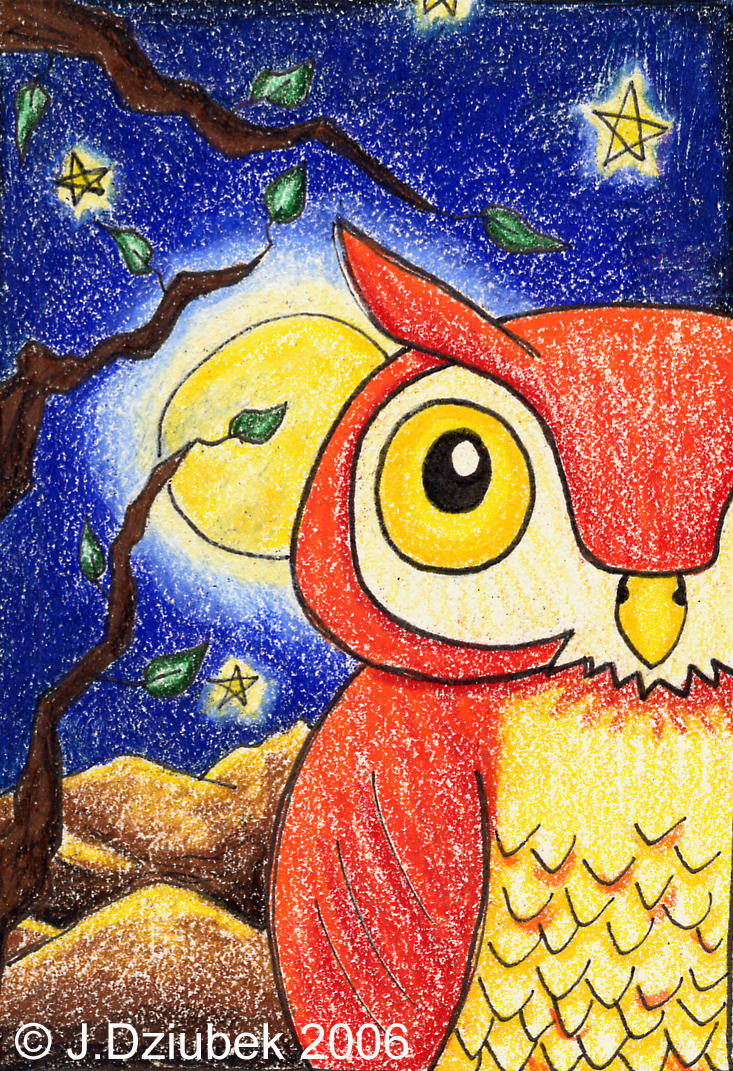 Watch
Inspired by the awesome work of fellow Deviant art member: katat0nik
[link]
I thought I'd try drawing super small like she does and see what happens.
This is 2.5"x3.5"!
It just so happens that this fits the Illustration Friday theme of : Skyline : as well.
I think I'll use different paper next time. This is much too grainy.
Be sure to check out katat0nik's work as well, she's the master!


You are being featured in my journal this week for Halloween.

If you wish me not to do this, please let me know.

Reply

Wow, so cute and well done!I like it !

0
Reply
I love everything about this piece from the owl to the cool stars and the graininess gives the piece a wonderful character.
Reply

Thanks! I'm not real fond of the graininess, but everyone else seems to be ok with it.
I like smooooooth colors. Oh well!

Reply

Oh wow!! You've officially created your first ATC/ACEO

!!
Great use of color, very nice concept too

I like the position of the moon behind the owl's head, near it's eye

I can't stop smiling now

I'm glad I have inspired you, I think you'll do very well in this small format (please do more!)

What kind of paper did you use? I think the grainy-ness is fine, it added a nice texture to the mountains & owl

Reply

Well of course I'm very excited that I have created my first ATC/ACEO...but what the heck does that mean?


The paper I used was Omni Sketchbook paper. Its my nice sketchbook, but nothing too special.
I was wondering what kind of paper you use for your drawings (??) because I love the lush smoothness you create.
I experimented a bit with bristol board tonight, looks pretty close.
Thanks for the




Reply


I use 100lb Smooth Bristol (made by Strathmore) for my colored pencil work

ATC stands for "Artist Trading Card". It is 2.5" x 3.5" artwork that is traded among artists

ACEO stands for "Art Cards, Editions & Originals". These are 2.5" x 3.5" artwork that are usually sold to art collectors, but sometimes traded

Reply

i love this its sooo cool!!!


Reply