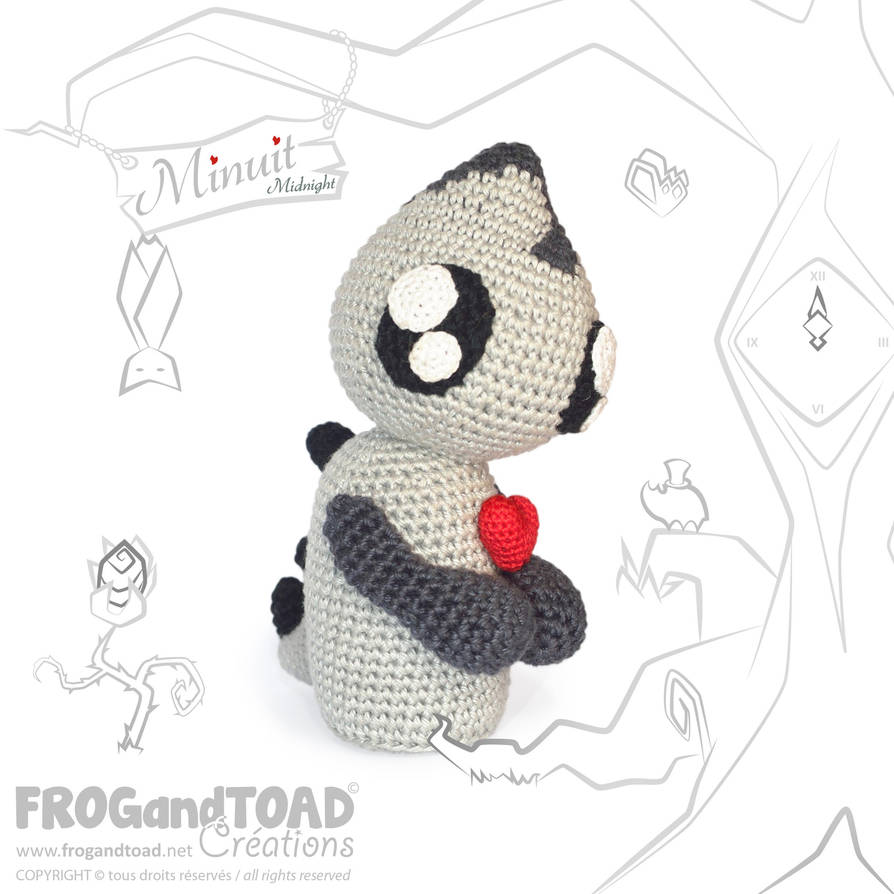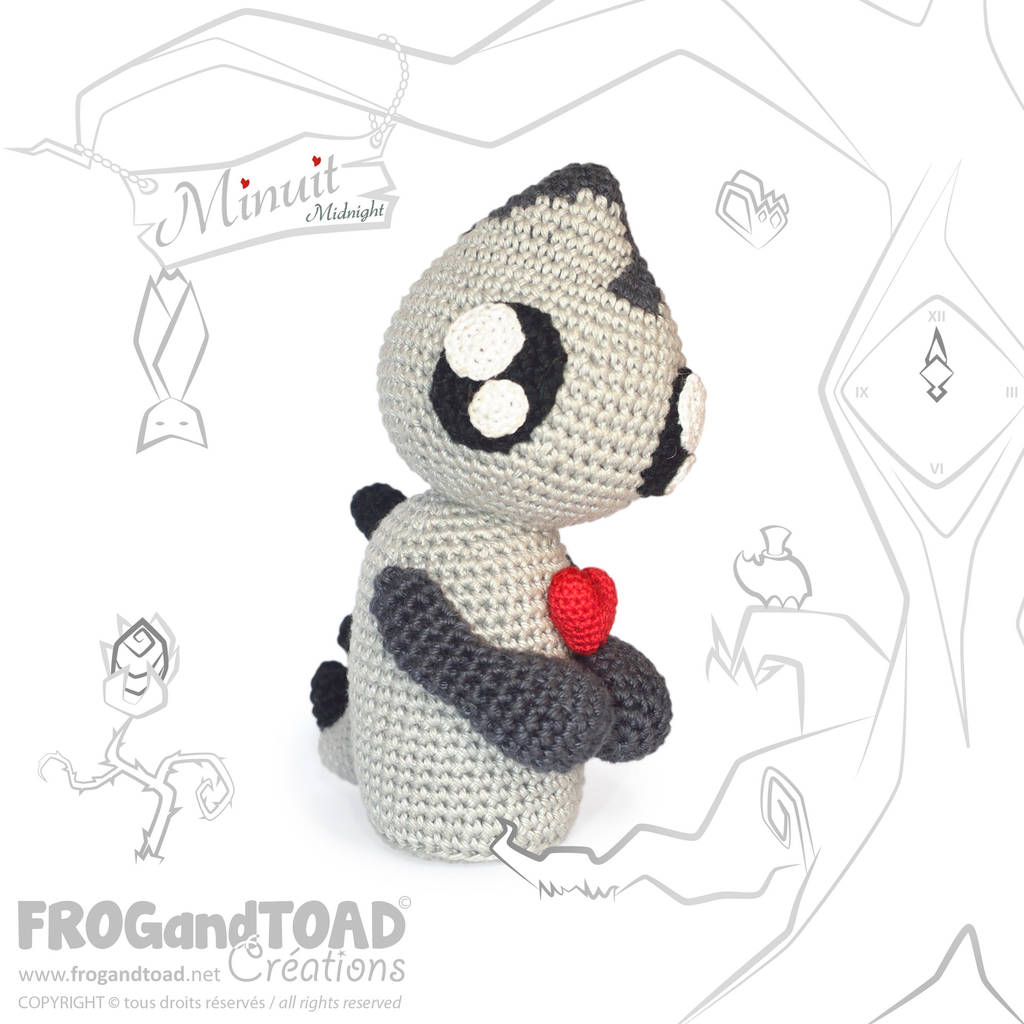 Are you afraid of the dark? Minuit the Midnight Demon is the perfect companion.
Witches, Demons and Ghosts beware ! Minuit comes out of hiding at midnight to spread love and comfort until the witching hours are over.
Avez-vous peur du noir? Minuit le Démon de la nuit est le compagnon idéal.
Sorcières, démons et fantômes, prenez garde ! Minuit sort de sa cachette à minuit pour répandre l'amour et le réconfort jusqu'à la fin des terreurs nocturnes.
PATTERN HERE / PATRON ICI
COPYRIGHT ©
FROGandTOAD Créations
** Minuit 2 **