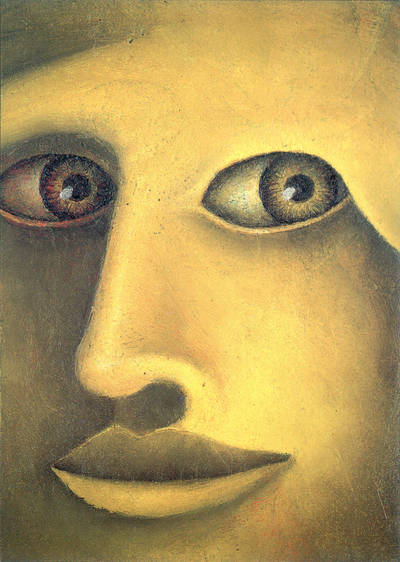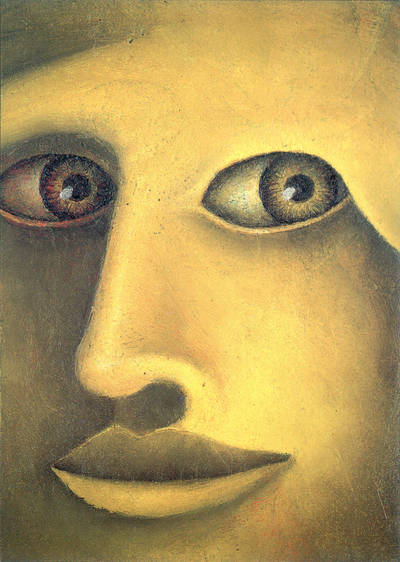 Watch

"if you know what I mean"
Reply

the person in there looks so happy!
Reply

I love how simple yet complex this is.
Reply

Your work is so amazing. It gives me this nostalgic feeling, of childhood fantasies. Like how I felt reading "Where the Wild Things Are" or watching "Labrynth"
Reply

kinda looks like a Mayan sculpture

neat
Reply

Wow, that's really cool

The detail in the eye is great

Reply

this is so awesome, great work!
Reply

I love this. It looks like it's about to open its mouth and say a very silly word, something with a lot of double "oo"s and "ee"s in it, but in such a way that it will impart wisdom. Lovely colours, too.
Reply

wow i love it!! It looks really deep, like its sinking backwards in places.....Its reminds me of sandstone, the smooth stuff...


Reply

great job of shading! it looks very smooth.
Reply

I think I've been watching your art since something like the beginning, but I never find inspiration to comment. YOur whole gallery is so beautiful I feel like I should post a long comment on each painting to explain how much beautiful i think it is. Much here looks like the kind of things I always loved, or always wanted to see. Your whole work as this amazing colors, and wonderful organic aspect that I just look for.

I especially like the whole assymilant series. What is exactly the assymilant ? a kind of face looking like anture ? asimilating nature ? I'm just amazed by the way they look.
this one i particularly love. It is very simple but very powerful. The colour is beautiful, the forms are really .. full, like shapes out of nature, and "his" look... i love "his " eyes, they are mesmerizing. It's really full of life.

Oh yes I really like this serie
I know you won't do that, but it's really one thing hee in DA I would buy as print. A big big print that I could look at all day.
Reply

oh my, those are amazing eyes.
Reply

te oczy są porażające, jakby ktoś.. przeciął..nożem skórę, i jakby ot tak właśnie się pojawiły- zamierzenie.. ale znowu jakby na obcej.. planecie.. Choć w zasadzie to dla mnie.. same w sobie tworzą takową

Reply