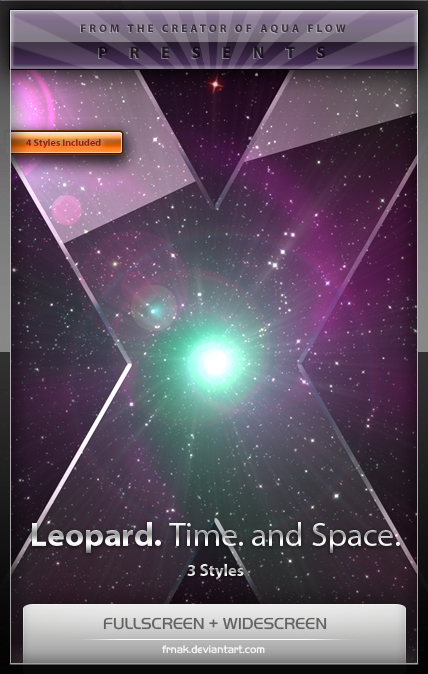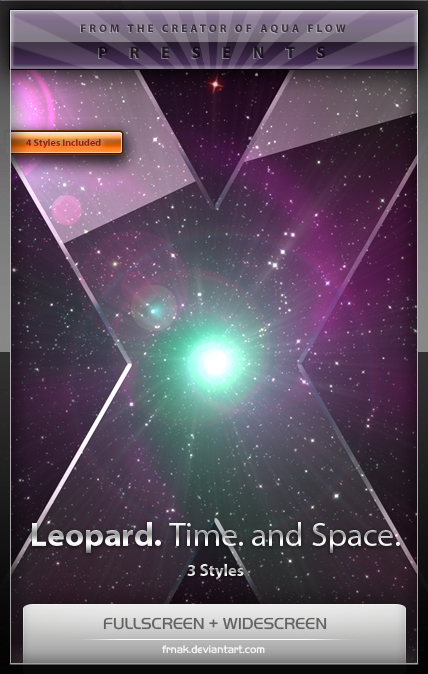 Here it is, the packs that I said I would make from the teaser.

I realize a lot of people doing a Leopard space wallpaper, but I spent a long time on this before it was delivered, so I'm going to release it anyways

.


*Including Clear Space now




Images included
---------------------------------
Green, Pink, Violet
| |
Widescreen+Fullscreen
| |
1920X1200
1680X1050
1440X900
1280X800
| |
1280X1024
1600X1200

*Any purpose as to making logons or boot screens or modifications will have to credit this work, and a link back to this deviation*

Stay tuned!