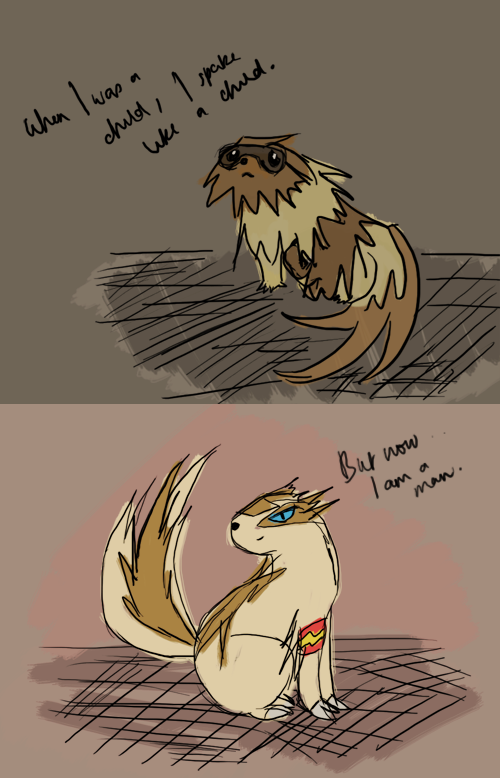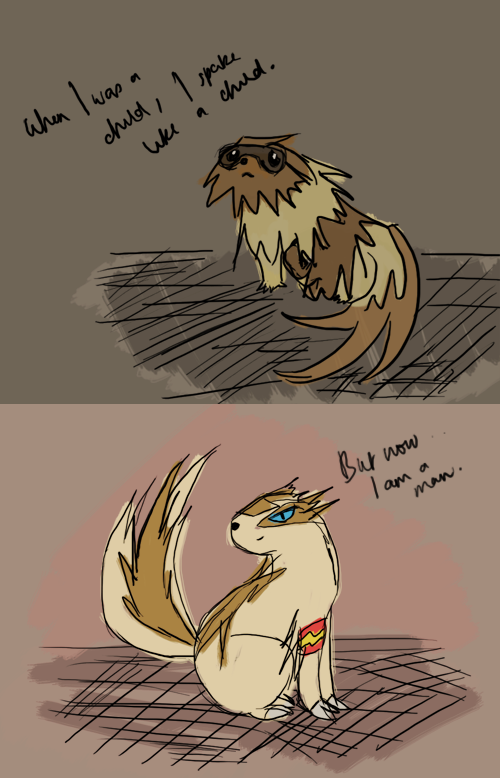 I don't know what really inspired this. I was just thinking of the quote:

When I was a child I spoke, thought and reasoned like a child, but when I grew up I put away childish things.

This was originally just going to be the first panel of Fries as a Zigzagoon, uncertain of his future and possibly in that very moment when he wondered whether Devin would sacrifice him as death fodder or in the moment when he saw his first two teammates die and he made that step towards becoming the bro to end all bros.

And that was when I thought, 'I'd better finish the quote.' So I drew Linoone!Fries to finish it off. I made sure to pathe the uncertain younger Fries with shadows and the grown-up Fries more confidant, pained but proud.