---

Freya | 17 | Student

I am student and i am just drawing pixel on my phone and my computer.
I really like ship Webby & Louie. They're cute

I am will taking request soon as i can because i really had busy time.
Please don't rush at me and please don't send comment to me hate.
---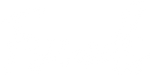 ---



Thing for
person
-
Paid
Thing for
person
-
Paid
Thing for
person
-
Paid
---



Requests:
Closed
Commissions:
Closed
Art Trades:
Closed
---
Bio here! Skshsksnslhd
Ksmslsmsdldmdldmdod
Skskksksmdldmdlmdldjm
SKsodjdodjdodjdodmd
Djdidjdkshiddhdkdufndidn
Smsjskssmskdjdmdimddkd)&
Skskksksmdldmdlmdldmdd
SKsodjdodjdodjdodmdofjfkfk
Djdidjdkshiddhdkdufndid
Smsjskssmskdjdmdimddkd
---


---