Located in Southwest Washington Yvette has been swimming like a mermaid since she was 5 years old, and swimming before she could walk!
Currently has created 2 swimmable tails, 2 retired tails, and one she made for a family member.
Her experiences with many different marine and freshwater animals, including rays, sharks, crustaceans, and more, fascinates her!
Along with being SCUBA and CPR certified Yvette can freedive to +/-20ft and can swim in any environment; rivers, lakes, the ocean, and the common pool
Check her out at her
facebook page
for updates and news!
Also on INSTAGRAM! Just search for
FreshwaterMermaid
And don't forget if anyone wants
autographed prints
of me, want me to make a
video directed by you
for you, or would like a mermaid styled piece of
jewelry
, check out my GO FUND ME page!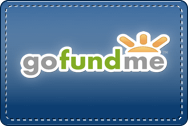 Favourite Movies
Easy A, Fight Club, Snatch, LotR, PotC, Splash...
Favourite TV Shows
Ocean Girl, Bones, The Walking Dead, True Blood...
Favourite Games
COD: Black Ops, SkyRim
Favourite Gaming Platform
Nintendo 64, Xbox 360
Tools of the Trade
MY DDR SYSTEM, Wacom Tablet, Photoshop CS2...
Other Interests
DDR, Archery, houseplants, my aquarium, HORSES, Surfing, Swimming, Fife and Drum..