2 Years already? Ah, we're all getting old.

On one hand, it feels like I started this account a long time ago, and on the other hand like I just started...Well, how it always goes.

There was so much happening in this year, all the things I managed to draw and paint, all the amazing works and projects I saw from other artists, your amazing and encouraging feedback and support, the growing of this weird profile... XD
Thanks to all of you for going the art journey with me!
(And I'll repeat this again and again and again...you can't hide!

)
Things I achieved in this time:
- hit the 1000 watchers!

- taking part in a contest on DA by
LeilaAscariz
(and won a price!)
- taking part in a local contest (and won the first price!) and probably selling this work

- doing all Inktober prompts

- probably forgot something

So, like I did last year, I also wanted to repaint or redraw an older motive again, and guess what...sure, I didn't managed to finish it at the right time.

This was the redraw from last year (left-2014, right-2017):
This years is going to be a bit different. A while ago, I asked you in a poll of what you would like to see a repaint. The drawing that won was this from 2014: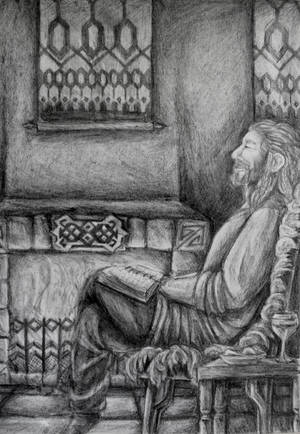 Well, now I not only said I want to use watercolour this time, I also changed the perspective/angle, so it is going to be hard to compare the pictures directly, I guess...I don't know. But at the moment I really like the colours, I think it gets a new atmosphere and mood with it. This is how far I am at the moment: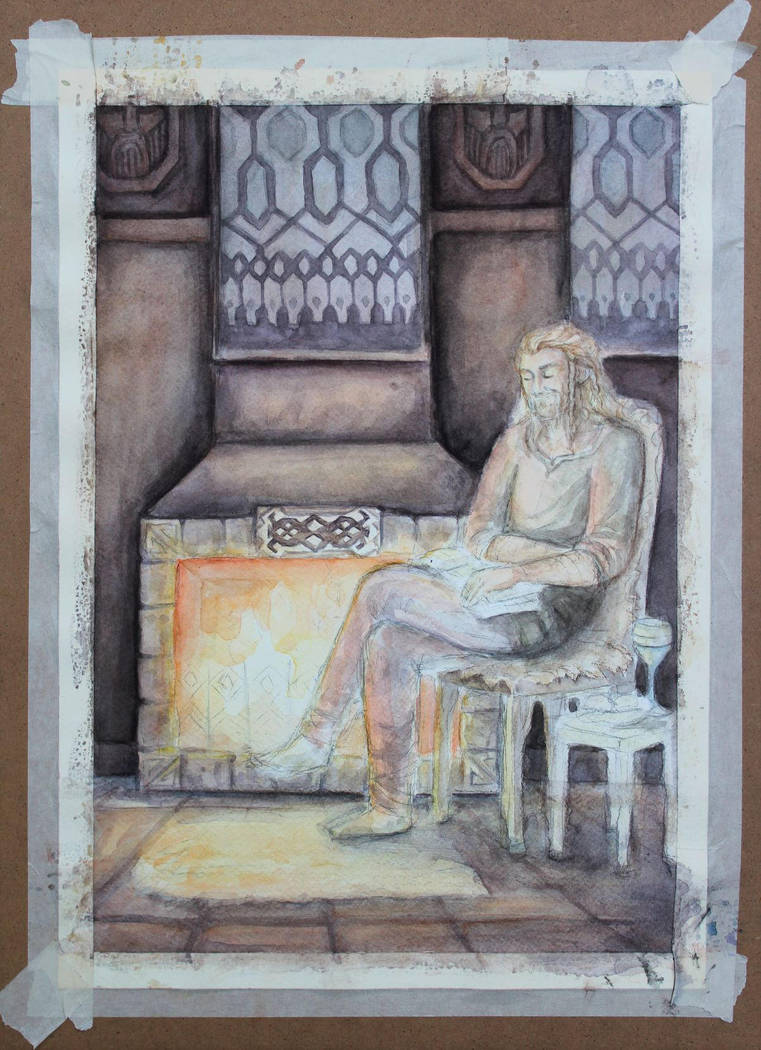 Ahem...the final result will still take some time

It is also going to be my biggest watercolour work I've done so far.
So, what else am I doing at the moment:
1) 1000 watcher request for

2) Testing markers!

(mmh...Haven't I done this last year already? However, these are kind of watercolour-markers, I'm still experimenting A LOT...)
3) My Methrel...it actually just should be a speedpaint after the stressful time of the seminar paper, but...it got a break.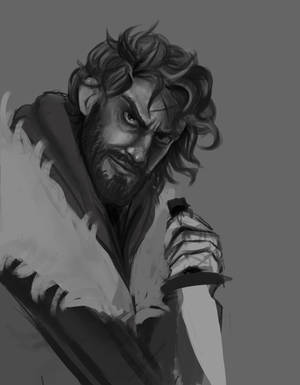 4) And..ahm....MAybe some of you remember that I once asked in a poll what I should paint first digitally, naming you different titles with a short (very short) description...Well, nothing of the went further since then, because of several projects...but they didn't get lost! I'm still working on them, and they'll be the digital works after Methrel:
5) And and and many many other stuff...
6) Commission list (in between)
P.S.:
If you want to share your or your friend's Inktober works, feel free to comment here!

:
But now, I wish you a wonderful day/night/weekend/time!

Floris