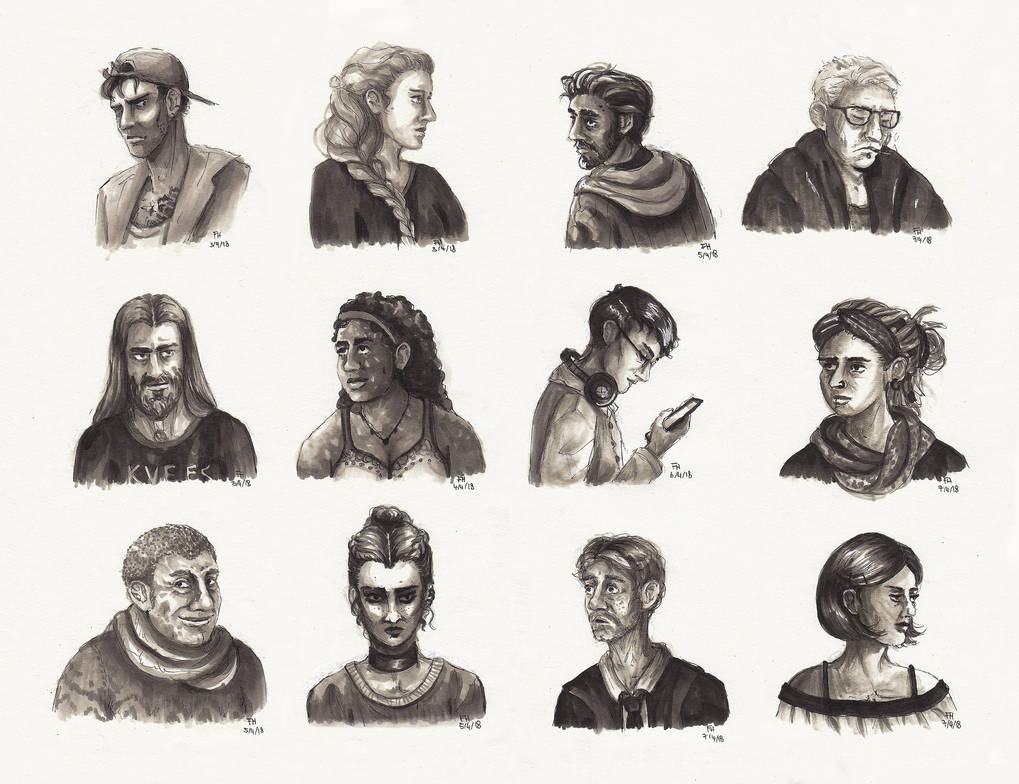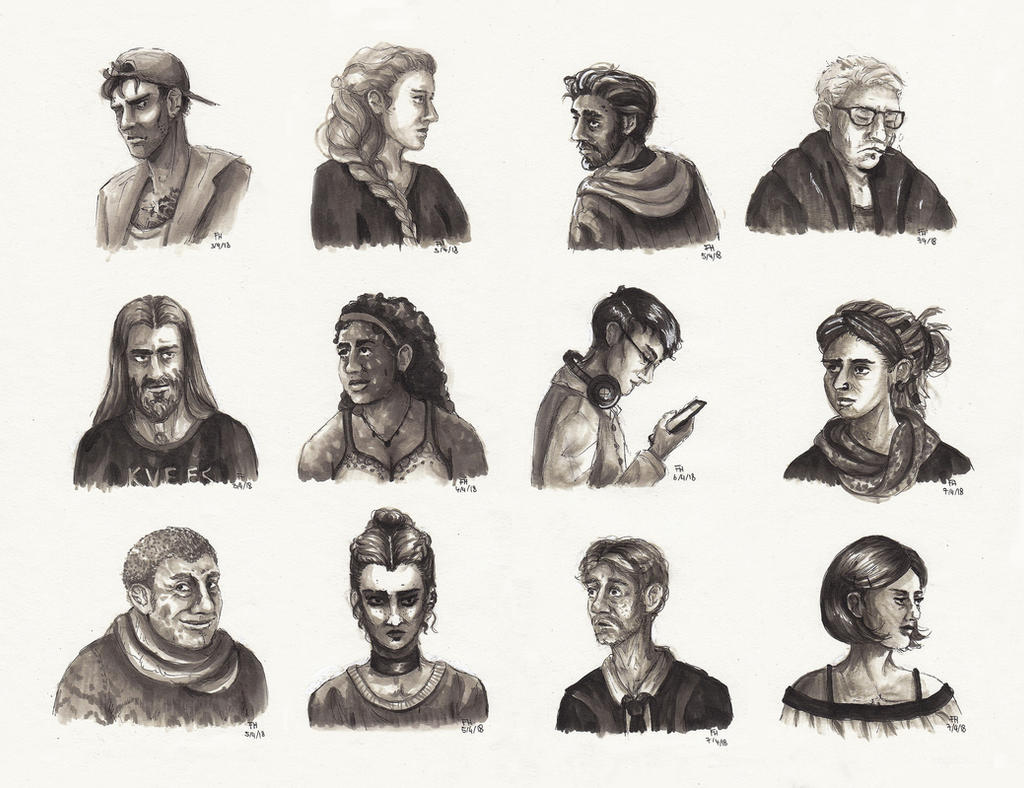 Watch
First part:
frerinhagsolb.deviantart.com/a…
We were in the Alps (yep, again, but luckily not for skiing...just looking at beautiful mountains (and Giger's works)

) for 5 days. It's really senseless taking a bigger work with me, so I decided to make a (two) sheet(s) of paper with different sketches of people again. This is really nice for trips, because of drawing something small each day, with a nice small collection at the end...and training to draw different characters!

They're all fictional, instead of the one in the right upper corner. That's my grandma, she wanted that I draw her.
This time I used my warm grey markers, and again an ink pen for the outlines.