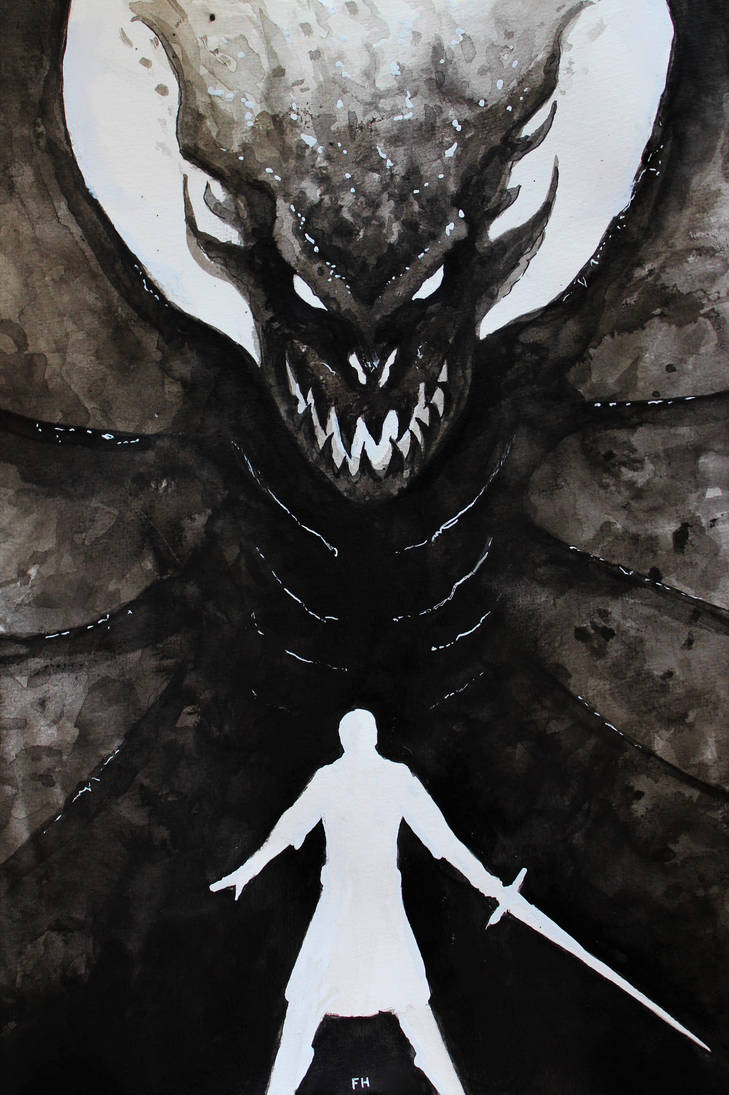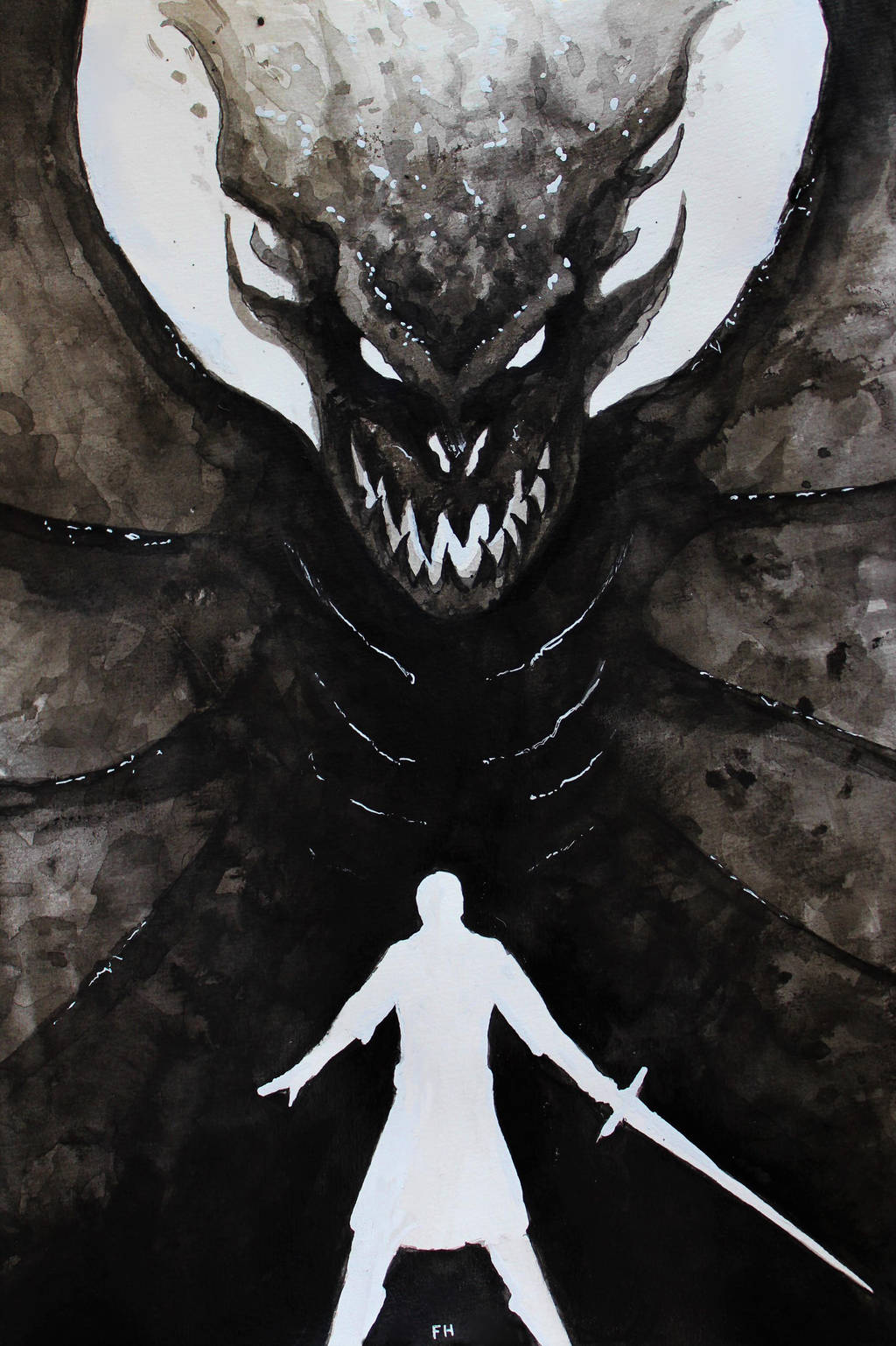 Watch
After a long time....I did something new.
Aah, my head is full of (more or less) senseless stuff. I have to do school all the time, writing texts, because I have to reach in my seminar paper in few weeks. It is just exhausting.
So today I took ink again (I can work faster with ink than with other materials), and just began to draw. Paint.
Whatever.
After a while it looked like a Balrog....Well, lads, my advice: You cannot go simply into Khazad-dûm and try to find Mithril. Never. Or...Whatever. But 'YOUUUU SHAALL NOOOT PAAAAAAASS' isn't always helpful.
Ink as well as a white pigment pen for the white details, about 2h.