Do you like my artwork? I'm taking commissions starting at $3 - all details are right here! Alternatively, you can get commissions for cheaper if you
join my Patreon!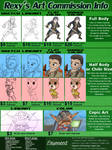 ---
"Vespiquen regained health!"
This is an illustration for
Game-Art-HQ
's
Pokémon
Generation IV tribute! They've still yet to finalize the gallery for Generation III, but being a part of it as well as their
first
two
were great fun. There's no way I'd skip the trip to Sinnoh, right? Anyway, the initial slots are almost all taken, but if you're interested, you may stand a chance at grabbing those last few slots:

The Pokemon Gen IV Tribute (4 Pokemon left)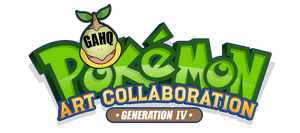 Update 27.01.2019
That was an awesome first week with the majority of the 107 Pokemon claimed already and 8 of them were even drawn now and can be seen in the Journal below!
Right now only 28 Pokemon are left, so be quick and grab 1-3 of them! We also got the Logo for our Gen IV Tribute now thanks to the awesome

SuperEdco

! Thanks a lot bro!
(update end)
-------------------------------
Surprise, surprise


Since I myself, and also

shinragod

Hedgey

and

freqrexy

are currently working on the last galleries for our Pokemon Gen III Tribute I thought it can not hurt to start with the Pokemon Gen IV Project already slowly and only for you, the GA-HQ Contributors who participated in previous art collaborations.
Examples how we are illustrating the Pokemon using their attacks: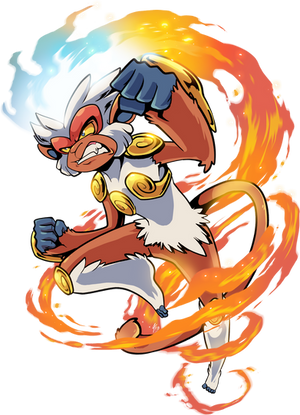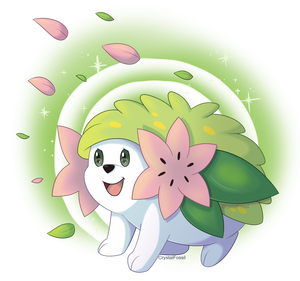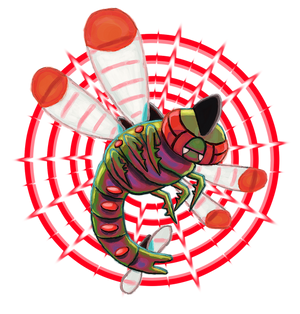 You can see the progress of our Gen III Tribute here btw: http://www.game-art-hq.com/128460/the-game-art-hq-community-presents-th
Just like my previous first entries for these, I opted to illustrate an all-female Pokémon. Vespiquen not only fits the bill when it came to gender, but it has a total of
three
signature moves to work with - very fitting with her being based on a queen bee! She's a pain to locate and raise originally - you'll need honey to slather a tree with, wait 6 real-time hours and hope that you'd get a Combee, and even then it only has a 1 in 8 chance of being a female.
Males do not evolve - do not waste your time with them.
Of course, finding them had been less frustrating as the generations went on, thank goodness - but after seeing how Aaron used one in the Elite Four, you can't help but think "dang, she's got some nice defenses"

All of her signature abilities rely on her summoning the grub she raises to do all the dirty work. She can use them to attack her opponent head-on, boost her defense by one stage, or - in this move's case - recover health after taking damage. If you don't set up your own Pokémon right away, combining this move with Defend Order will turn her into a tank very quickly - and in addition to having Pressure as a regular ability, those attempts to deal damage would drain those power points down really fast. And yes, I get that a Roar or Whirlwind followed by setting up Stealth Rock would cripple her easily otherwise, but I'm just saying you should watch out.

The direction I took with this one relates more to balance and order. A beehive is at its calmest when they have a queen to look after, and keep her safe they well and truly do. To maintain the idea of harmony, the vast majority of the elements were mirrored left to right with only the harmonious position of her arms across her chest being the odd one out. With the bees also going around her and healing up, I opted to go for more of a backlit feel to the shading to emphasize how hard her grub work for her - and more intense soft lights than I usually put together. It's become one of my more experimental ways of shading for sure, and I'd like to thank
Twarda8
for giving me some examples to work from and find inspiration.
The sketch version was done as part of my
365 sketch challenge for 2018
over at my Tumblr.
I also picked two more illustrations and will get them done as the weeks go on. I consider this to be a solid start - but I also still need to keep at the galleries for Generation III as well, haha.
Pokémon
is a franchise put together by the folk at Nintendo. I drew this!