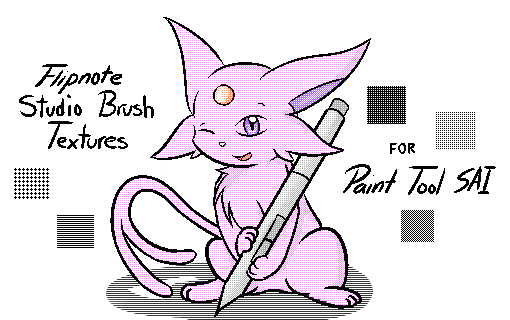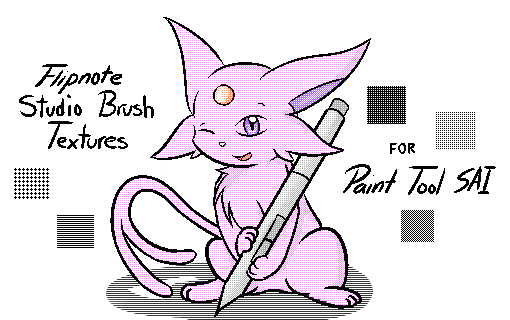 Watch
Spent the night trying to import some of the screentones from Flipnote Studio onto SAI.

Unfortunately, I couldn't import all cause they didn't pattern out evenly on the texture file.

You'll need that "start-sai.exe" to get these textures added automatically. Otherwise you'll need to do the manual way which you should look on how to do that yourself.

Extract them into the brushtex folder and then run start-sai.exe and viola.

Credits go to Flipnote Studio for the DSi for having such awesome screentones.