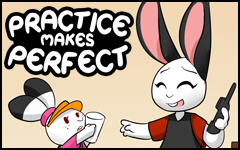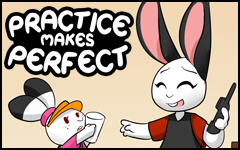 Watch
I've been working on a new webcomic called "Practice Makes Perfect" over the past few years, and now its finally ready to be released.
To help celebrate, I signed one of the strips up for an international 4koma contest, but to have any chance of winning, I need your support!

See the full comic below, and make sure to click on the VOTE button!


asianbeat.com/en/award/4manga4…