PLEASE do not leave a comment on the group's profile page requesting a personal avatar. There is a widget below

that contains commission information to get an avatar for a fee.

Do NOT argue, threaten, bully or belittle the admins for any reason! Any construed threat will mean being blocked by the group, as well as possibly by the Admins themselves. Any threat will be reported to the Help Desk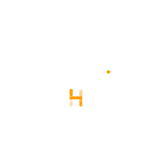 No one has to be a member to use an avatar in the group's gallery.



Please do not use copyrighted material taken off the Internet, such as celebrities, in your avatars. Doing so violates DeviantArt's copyright policies.




Commissions do NOT count as part of the five, nor do any avatars that require points to use.



Absolutely NO "Mature-Rated" avatars, icons, stamps or dividers accepted.



Acceptable Avatars: 50 x 50 pixels or and 100 x 100 pixels for FreeDeviantsavatars.




If you are interested in learning how to create avatars, www.deviantart.com/zombieowl/a…