PLEASE do not leave a comment on the group's profile page requesting a personal avatar. There is a widget below

that contains commission information to get an avatar for a fee.

Do NOT argue, threaten, bully or belittle the admins for any reason! Any construed threat will mean being blocked by the group, as well as possibly by the Admins themselves. Any threat will be reported to the Help Desk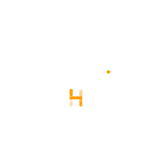 Potential Members must have at least five (5) free avatars to share with the community to join. Members MUST be avatar creators but can have emoticons, stamps and dividers as a side interest.

No one has to be a member to use an avatar in the group's gallery. Also, no one has to be a member in order to showcase an avatar in the group. Send a link to the avatar and it will be invited into the group's gallery

FAQ #662:
How do I create an Avatar, to display on my User Page and next to my Comments?
FAQ #214:
What are DeviantArt's policies regarding avatars?

Please do not use copyrighted material taken off the Internet, such as celebrities, in your avatars. Doing so violates DeviantArt's copyright policies.




Potential members must provide a link to at least five (5) free avatars to apply in the join request. Make sure the avatars are clearly marked free either in the title or artist description. A link can be to an avatar folder or from a gallery search for the avatars.



Commissions do NOT count as part of the five, nor do any avatars that require points to use.



The Group does NOT accept "Lick" Avatars, NOR are excessively animated deviations accepted; i.e. avatars that could cause a seizure.



Absolutely NO "Mature-Rated" avatars, icons, stamps or dividers accepted.



Acceptable Avatars: 50 x 50 pixels or and 100 x 100 pixels for FreeDeviantsavatars.



Over-sized icons can be submitted to the stamp folder.



If you are interested in learning how to create avatars, check This List of Tutorials to learn how to make them (Gimp is a free download and there are tutorials especially for that program).



Free-dAvatars Rule Changes


:iconfree-dAvatars:

Free-dAvatars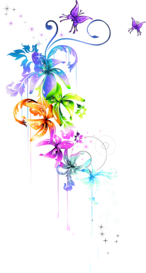 Okay... the original founder of

Free-dAvatars

has not logged in to DeviantArt for over six years now, and another Deviant who was acting Founder for awhile years ago is gone as well. I was able to take over the "Founder" account

FreeAvatarProject

because I had been give the password, which I changed just a few years ago.
*That means I am adjusting the rules to fit the goal I have for the group. Ergo, the

rules!





:iconnewsboyplz: The

Rules include a change in the amount of avatars required to be a member. Members can use offsite avatar-creators in order to have avatars to submit. There is a stamp folder for free stamps anyone can use. There will be an emoticon folder for any free emotico