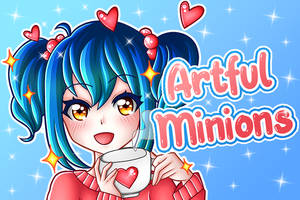 Artful Minions
Support my work by becoming an Artful Minion and contributing to my tip jar every month. Get access to my premium content as well as the previous month's content. Future perks will include giveaways when I get enough supporters
---

Description
Set of 30 Hello Kitty brushes made in Photoshop CS2+ with images found on Google, and with a font called "Mellow Fonts 1".
These brushes are not for commercial use! They are the intellectual property of their respective owners.
Link back to
free-brushes.com
if you share or use the brushes and please don't repack them.
Original post here:
Hello Kitty Brushes