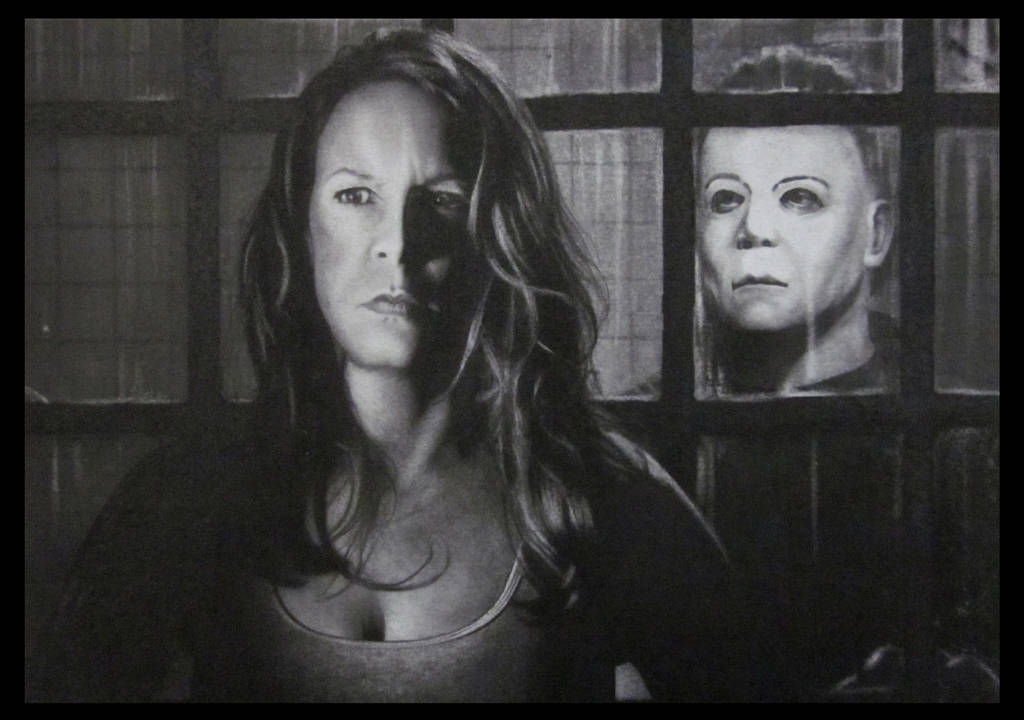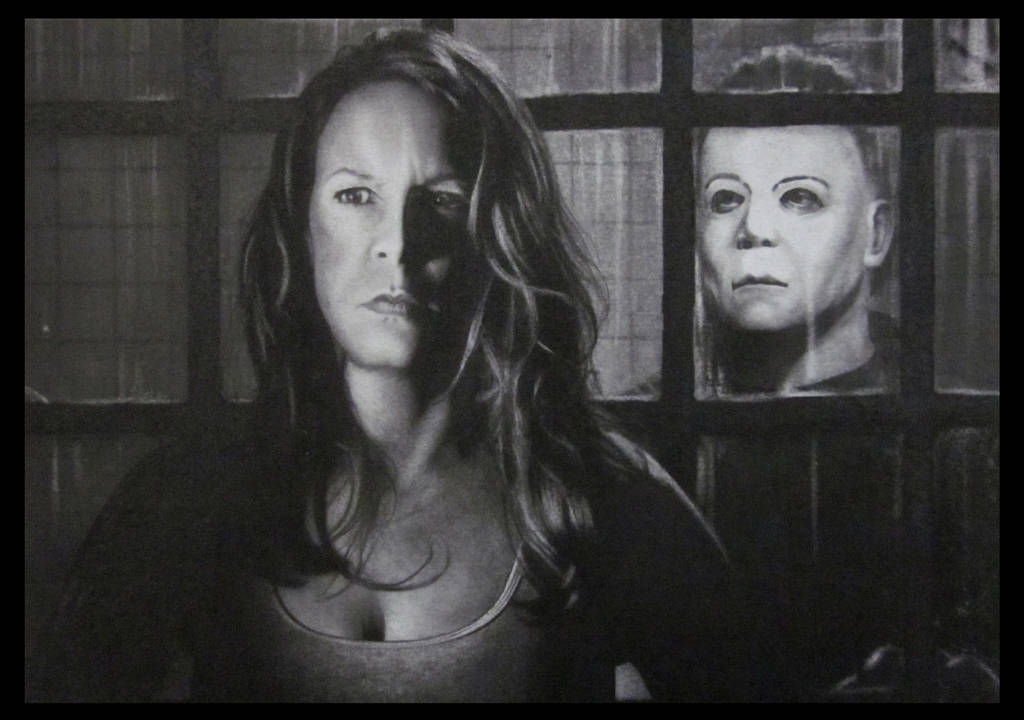 Watch
Finished Halloween H20
jamie lee Curtis and Steve miner.
fanart artist
Portrait
Graphite pencil drawing
fredrik eriksson

170g A4 (cheap schoolpaper quality)

The tools:
2B Mechanical pencil for grids and outlines
6B-9B Cretacolor Monolith Graphite Pencils
dark graphite stick
A package of erasers sharpened in all different shapes
and eraser pen
Blender and cotton sticks.

Took 2 days of work. Around 12+ hours to complete.

I hope you like it!