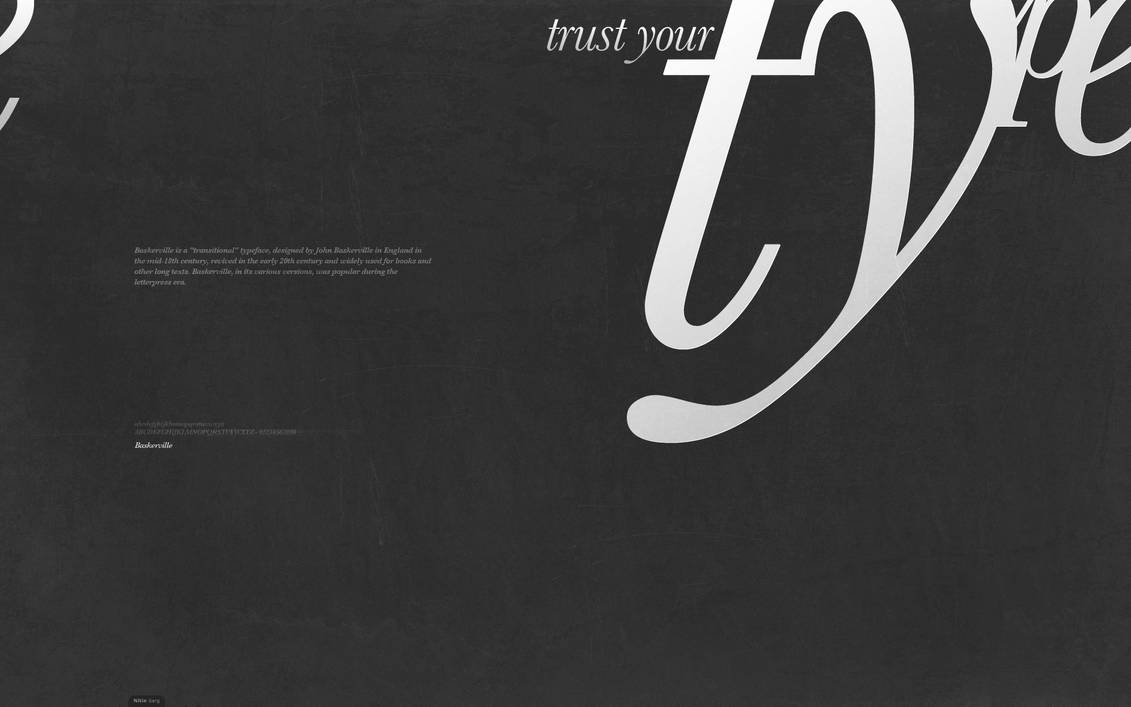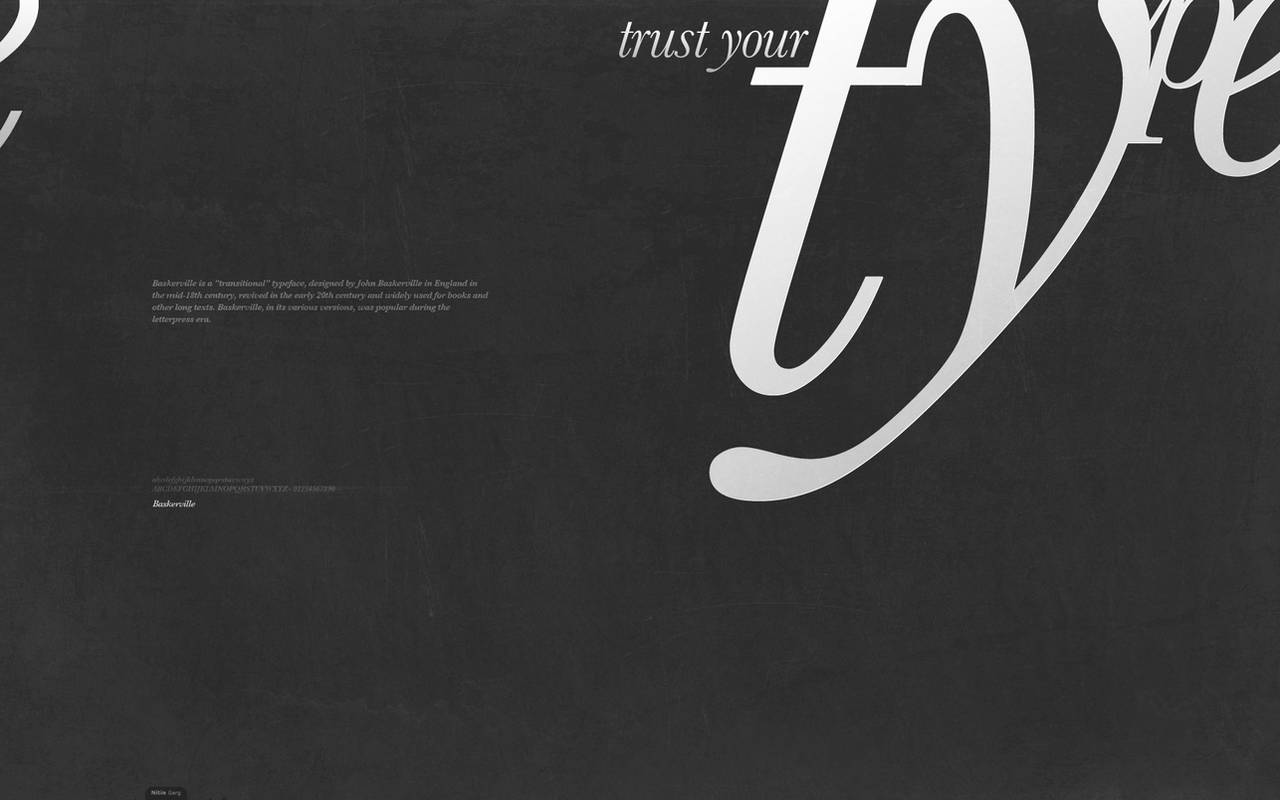 A wallpaper for my fav. Serif : Baskerville.
Downloadable, 1920px.

beautifully composed!

Reply

NIce, man! I love type walls! This is really nicely done! Bravo!

Reply

No doubt, type is awesome ! And i wanted this one to give space to UI elements like dock on bottom, icons & other things.

Thanks a lot for all you motivation

Reply

i too love this font, very elegant it is.... nice texture btw ..

Reply

Nicely laid out man.And the title is very aptly chosen!
Reply


I am totally loving serifs these days. And specially trying to get away from Helvetica for ever !

Reply